Date: Monday, 5 June 2017
Time: 7.00 pm‐ 9.00 pm
Location: Great Ayton Discovery Centre
Address: 105B High Street, Great Ayton, TS9 6NB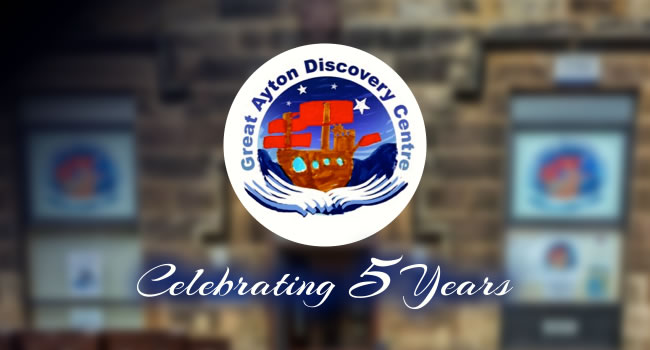 Come and celebrate Great Ayton Discovery Centre being 5 years old !
The Great Ayton Discovery Centre is 5 years old !
As part of National Volunteer Week (1st-7th June), Great Ayton Discovery Centre would like to thank the community of Great Ayton and all their voluinteers for their support over the last five years.
GADC are also taking back ownership of their building after 115 years in Local Authority hands ! They really want to celebrate all their achievements over the last five years and would like the local community to join in their celebration on Monday, 5th June 2017 from 7.00 pm onwards to include drinks and snacks.
Everyone welcome!
Please come along and celebrate this wonderful community project.
You can also view Great Ayton Discovery Centre on our Visit Great Ayton community profile pages which are provided for free to community groups and not-for-profit/NGO organisations.
Great Ayton Discovery Centre Company Registration Number 7972012 Registered Charity Number 1147411