Date: Saturday, 18 May 2019
Time: 10.00 am‐ 3.00 pm
Location: Great Ayton Tennis Club
Address: Mill Terrace, Great Ayton, TS9 6PF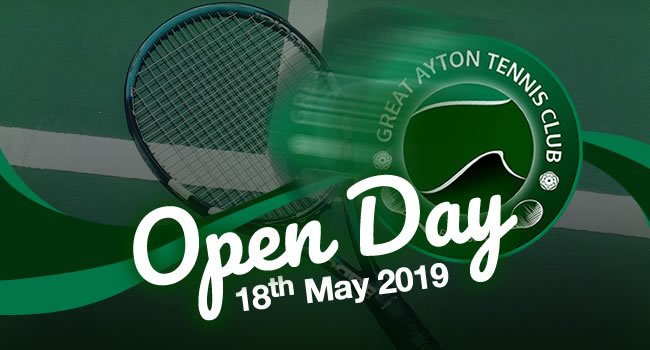 Come down and have some fun at the Great Ayton Tennis Club annual Open Day. Great for all the family.
As part of the Nature Valley Big Tennis Weekend scheme, Great Ayton Tennis Club warmly welcome everyone, non-members, members, families and anyone of any age or ability, to their upcoming open day where you will have the opportunity to take part in the following fun activites and even make new friends:
Fun activities from 10.00am - 12.00pm to include:
Cardio
Mini Tennis for kids (Red and Orange ball)
Rusty Racquets and Beginners - (Fun with Ball Machine)
There will be plenty going on to suit all ages and all abilities.
Followed by social play all afternoon - you're welcome to come and go as you please.
Teas, coffees and soft drinks available throughout the day.
Cake Stall.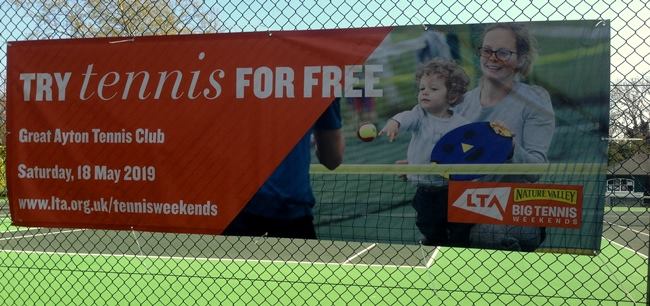 Image courtesy of Great Ayton Tennis Club and the LTA.