Date: Wednesday, 19 January 2022
Time: 7.30 pm‐ 9.30 pm
Location: Christ Church Hall
Address: Guisborough Road, Great Ayton, TS9 6AA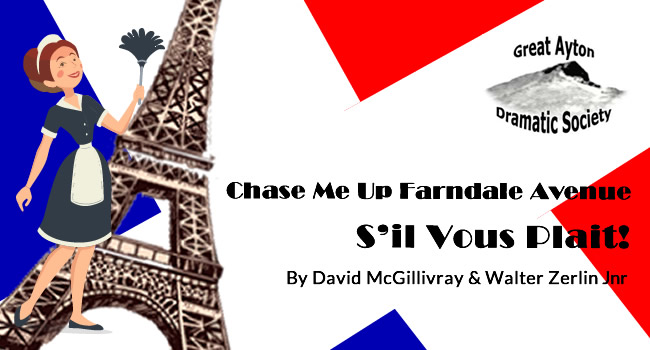 Great Ayton Dramatic Society are back with their laugh a minute French farce.
A French farce written by David McGillivray and Walter Zerlin Jnr.

"The French farce has arrived at The Farndale Avenue Housing Estate Townswomen's Guild Dramatic Society, and the formidable ladies do it like no one else! An unintelligible plot, a plethora of doors and a grand range of characters make this Farndale offering as bubbly as a glass of champagne."
Showing from Wednesday 19th to Saturday 22nd January 2022, from 7:30pm.
Theatre and café style seating will be available.

Tickets are available to purchase online through VGA Marketplace.