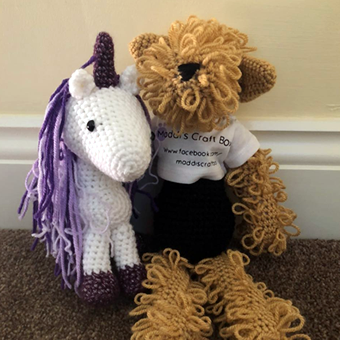 Maddi's Craft Box
Great Ayton, North Yorkshire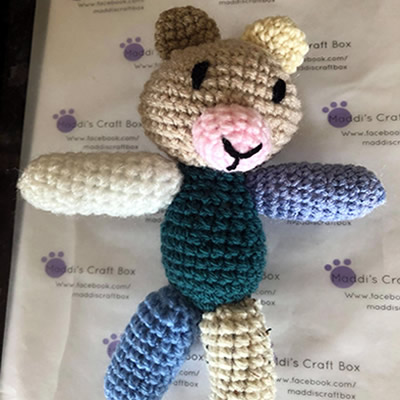 Crochet Bear Large
available
Overview
Free home delivery in Great Ayton, Guisborough and Stokesley. Standard UK delivery available for all other locations.
Information
Endearing crocheted bears each lovingly handcrafted with a unique touch. Smaller bears also available to complete the family.
Delivery Notes
If opting for home delivery, the seller will contact you to arrange a suitable delivery time. Allow up to 3 days for delivery.
Reviews
This product hasn't been reviewed yet. If you already purchased this item, please sign in and leave a review.
Leave a Review
Contact Maddi's Craft Box
Please sign in or register to send a message to Maddi's Craft Box.
Continue
More from Maddi's Craft Box