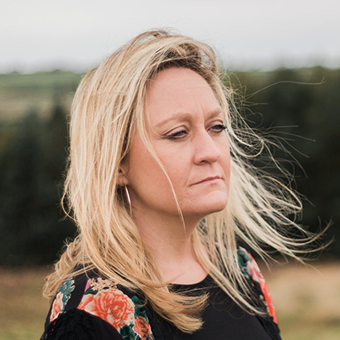 Once Elaine started to play live, she finely honed her own voice and built a reputation for her emotive mesmerizing stage presence. Elaine soon started touring, sharing a stage with the likes of David Gray and Ryan Adams. After seeing her play live Inspiral Carpet's Clint Boon invited Elaine to record at his home studio, the culmination of this would turn out to be her debut album, Into the Spotlight. Elaine continued to tour extensively playing with a host of successful artists including Paolo Nutini and KT Tunstall.
Elaine's success continued receiving airplay on Radio 2 by Bob Harris and fantastic reviews from MOJO, UNCUT, Maverick, R2.
Elaine's music picked up the pace a little when she started performing with a band in the UK and then the States. Her material developed as she became influenced by the great female singer-songwriters she performed with along the way…. Joanna Newsom, Patty Griffin, Jesca Hoop, Dark Dark Dark. She then released a live studio album, Fire and Flames to great critical acclaim.