Date: Saturday, 22 June 2019
Time: 11.00 am‐ 2.00 pm
Location: Marwood School
Address: Low Green, Great Ayton, TS9 6NN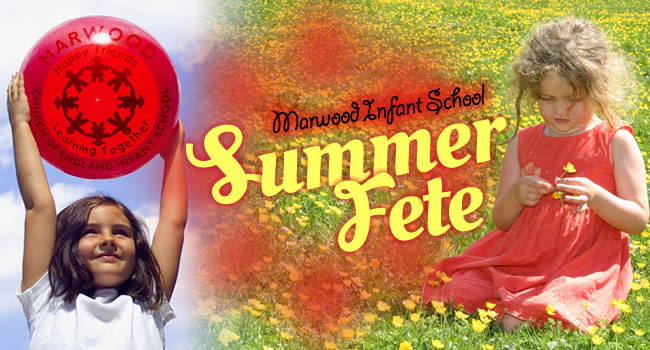 Marwood School in Great Ayton welcome you to an afternoon of fun and games suitable for the whole family!
Marwood is an infant school based in central Great Ayton nestled on the banks if the River Leven, an absolutely beautiful location.
The Marwood School Summer Fete 2019 promises to be a great family day out full of fun and games.
There will be stalls and refreshments available. Details will follow in due course.
There will be the draw of the Grand Raffle prizes generously donated by Great Ayton businesses. Further details to follow.
Marwood School welcome everyone, please come along and join in the fun in the wonderfully friendly, relaxed and idyllic setting.
In the event of rain, the event will be held in Christ Church Hall, Great Ayton.