Date: Wednesday, 4 March 2020
Time: 7.30 pm‐ 9.00 pm
Location: Village Hall
Address: 83 High St, Great Ayton, Middlesbrough TS9 6NF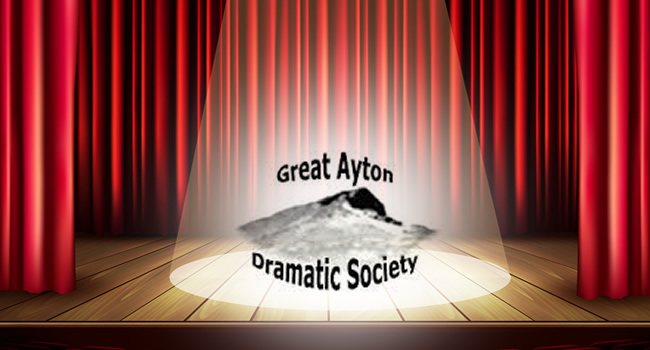 Now it's your time to shine and be a star at Great Ayton Dramatic Society's spring production auditions.
Exciting times ahead with audition night at Great Ayton Village Hall! The auditions will be on Wednesday 4th March at 7:30 pm.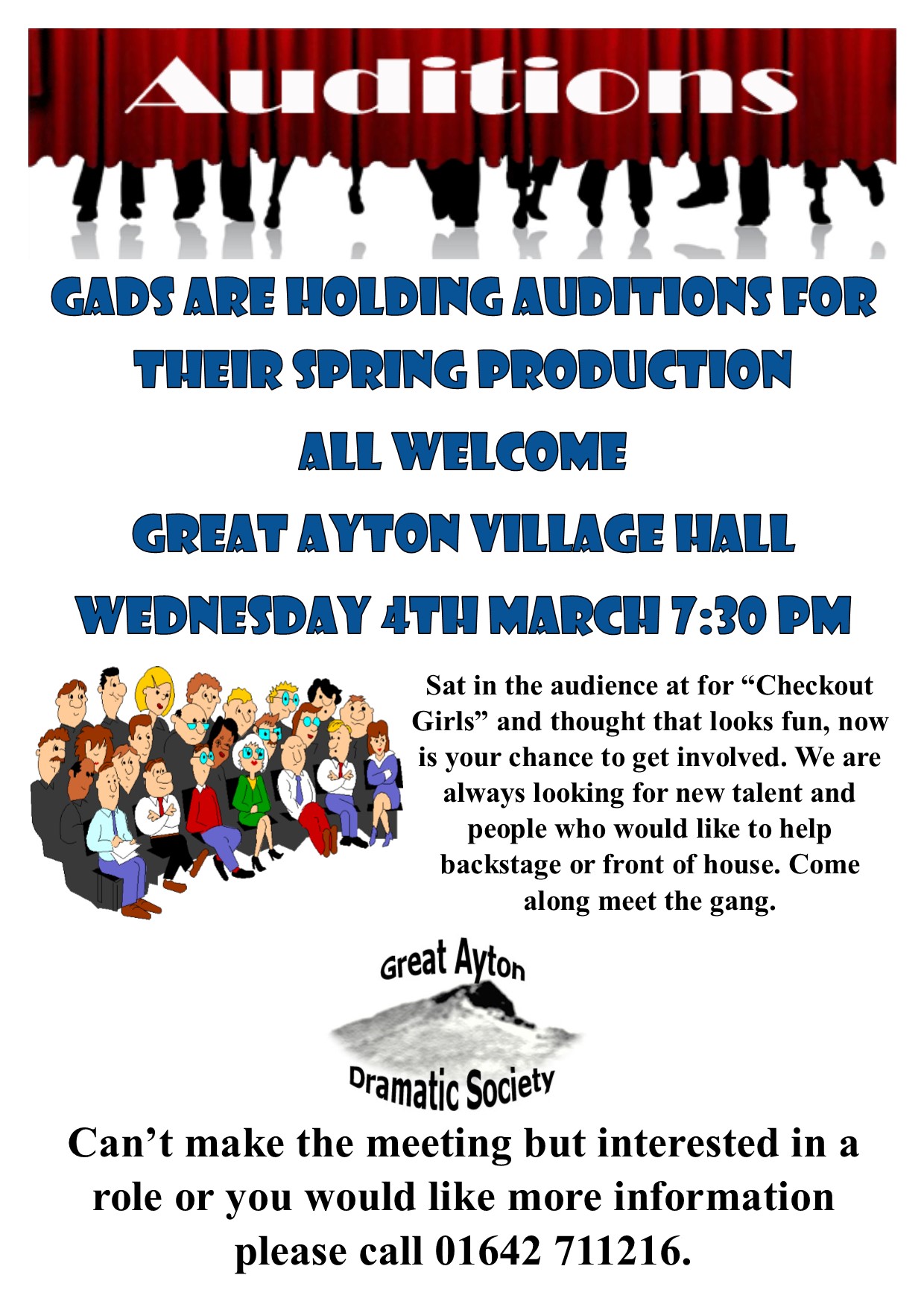 Poster courtesy of Great Ayton Dramatic Society
GADS hope to build on the great success of "Checkout Girls" so please do come along and support the audition. Do bring along any friends or acquaintances that might be interested in getting involved. We are always pleased to see new faces whether interested in acting, back stage or front of house.
GADS would be pleased to meet aspiring actors, backstage staff and front of house people of all ages. Newbies very welcome!
There are always plenty of backstage and front of house jobs too if you don't fancy treading the boards! GADS hope to see you there and if you can't make it on the night and would like to express interest or for more information please contact Dave White