Date: Tuesday, 27 July 2021
Time: 10.00 am‐ 3.00 pm
Location: Great Ayton Tennis Club
Address: Garth Field, Mill Terrace, Great Ayton, TS9 6PF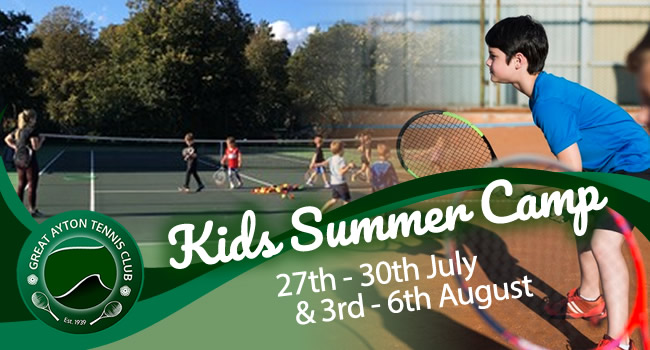 Have fun and get active during the school holiday at the Great Ayton Tennis Club summer kids tennis camp.
Maximum of 10 players per group, all abilities welcome.
Week 1: 27th - 30th July
Kids can play on however many days they would like.
Ages 5 - 7 from 10am to 12pm
Ages 8 - 12 from 1pm to 3pm
Price: £10 per child per day - payment to be made on the day.

Please contact Jen on 07867 686000