Date: Friday, 5 November 2021
Time: 6.30 pm‐ 9.30 pm
Location: Fletcher's Farm
Address: Woodhouse Farm, Little Ayton, Great Ayton TS9 6HZ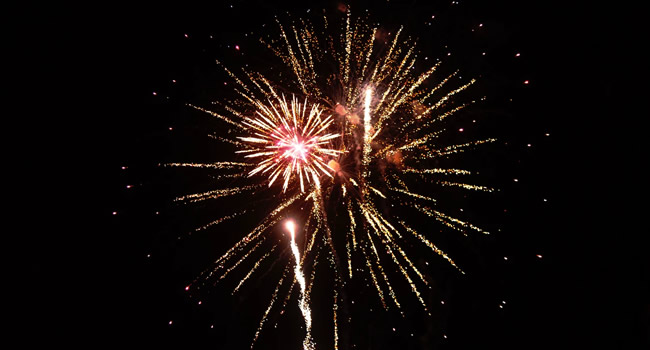 The annual fireworks display and bonfire night is back!
The event is organised by 1st Great Ayton Scouts and Fletcher's Farm with support from Great Ayton Parish Council.
Gates open: 6.30pm
Fireworks display: From 7.15pm.
Food and drink will be provided onsite by Fletcher's Farm.
Admission: £4 for adults and £2 for children.
There is very limited parking at the farm and it is suggested that attendees park in Great Ayton and walk to the venue or ask for a lift.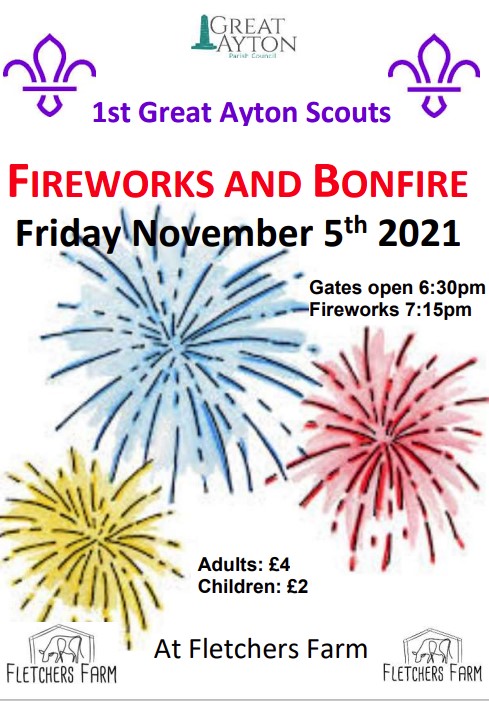 Poster courtesy of 1st Great Ayton Scouts, Fletcher's Farm and Great Ayton Parish Council