Date: Friday, 12 November 2021
Time: 10.00 am‐10.00 am
Location: Online Workshops
Address: Hambleton District Council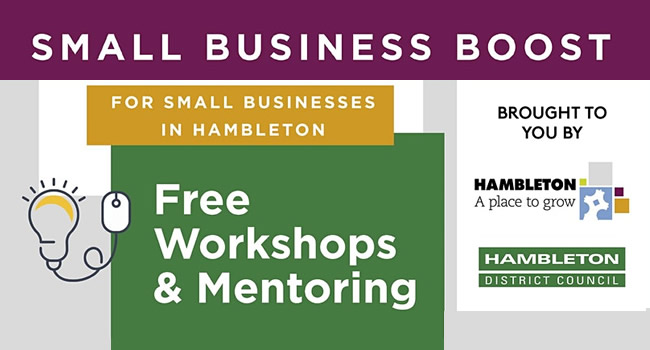 Hambleton District Council and Insight with Passion deliver a masterclass provided by Kate Hardcastle.
The programme follows on from the enthusiastic uptake of the workshops which took place towards the end of 2020 and in April and May 2021. The free online workshops are aimed at helping customer facing businesses to survive and thrive.
Workshop 5: Masterclass delivered by Kate Hardcastle
A New Dawn - Kate will take us on a journey looking at the current trends into 2022 to give inspiration and joy to bring the programme to a close.
Date: Friday 12th November 10am
Bitesize videos
To accompany the workshops there will be 6 bitesize videos on a number of topics:
Creating a positive cashflow
Community and collaboration
Build a brand
A guide to SEO
Maximising your social media
Building a successful business
One-to-one sessions every Wednesday evening 4pm-8pm for the 10 week period, book through Business.Economy@hambleton.gov.uk