Date: Saturday, 21 October 2023
Time: 6.00 pm‐ 9.00 pm
Location: Whitby Abbey
Address: Abbey Lane, Whitby, YO22 4JT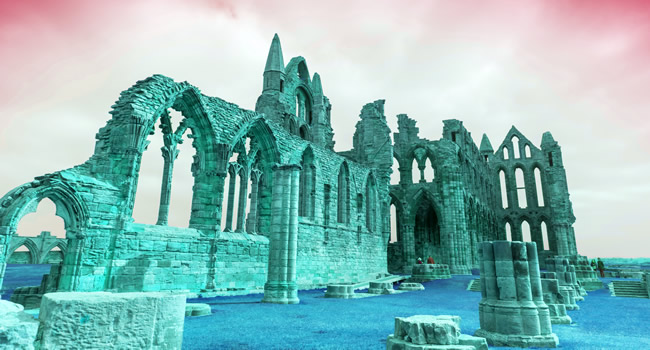 Visit the mystical Whitby Abbey illuminated in all it's glory this Hallowe'en.
Whitby Abbey has an incredible history in itself, a Benedictine abbey dating back to the 13th century in approximately 657 and a huge inspiration for the book 'Dracula' written by Bram Stoker.
People flock from all around the world to visit this wonderful heritage site with an incredibly calming energy encompassing the abbey.
So, head along to Whitby Abbey this October and not only enjoy the beauty of seeing the abbey illuminated but also enjoy seeing the story of Dracula brought to light within the ruins.
Event organised by English Heritage.
Dates: Saturday 21st to Tuesday 31st October 2023.
Time: 18:00