Date: Saturday, 28 April 2018
Time: 11.00 am‐ 1.00 pm
Location: High Green
Address: Great Ayton, North Yorkshire, TS9 6BJ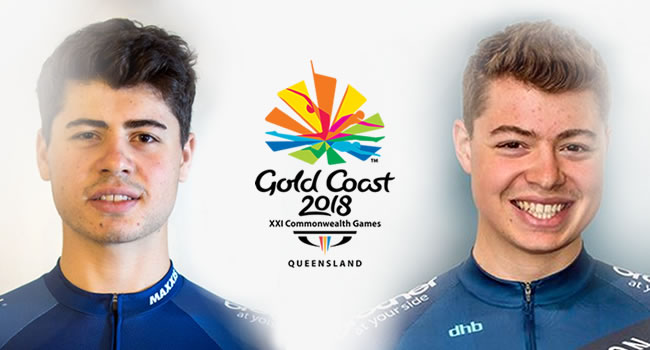 Great Ayton cycling champions Charlie and Harry Tanfield return home for community celebrations praising their recent success in the Commonwealth Games 2018.
Local Great Ayton boys Charlie and Harry Tanfield have a lot to be excited and proud about!
Both the brothers ride for the Canyon Eisberg team and Charlie, 21, won Commonwealth gold recently in the 4,000m individual pursuit in Brisbane followed by older brother Harry, 23, who won silver in the men's time trial in Currumbin. Achievements the boys family, friends and the community of Great Ayton couldn't be more proud of.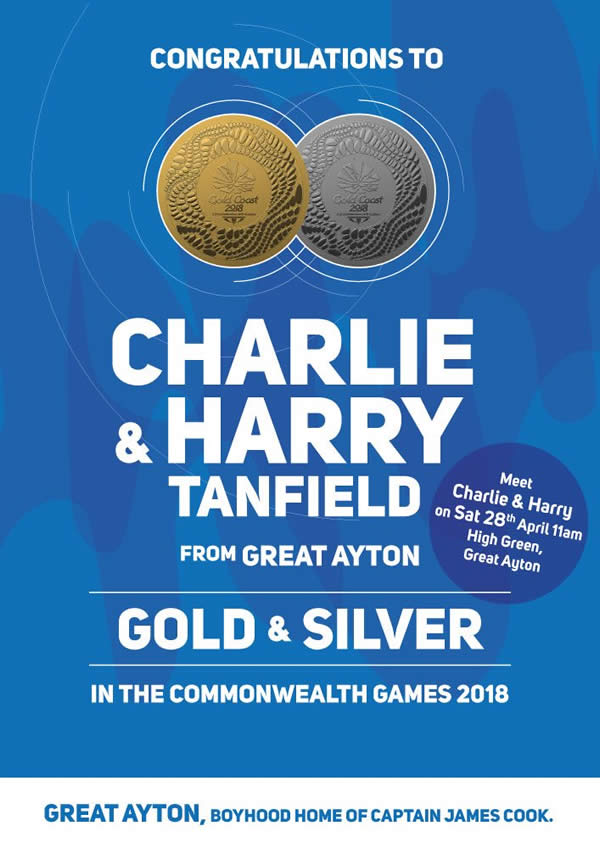 Poster courtesy of Great Ayton Parish Council
At the 2018 National Track Championships Harry won Bronze in men's team pursuit. At the 2018 British Cycling National Men's & Women's Omnium Championships he won Silver in the men's omnium. Charlie rode in the men's team pursuit event at the 2018 UCI Track Cycling World Championships, winning the gold medal.
To hail their recent success, Great Ayton will be welcoming them home on Saturday, 28th April 2018 with an event to commence on the High Green at 11am when the Tanfield family will arrive to commence the celebrations. They will be welcomed by Chairman of the Parish Council, Cllr John Fletcher, alongside other parish councillors, county councillors, Deputy Lord Lieutenant Peter Scrope, June Imeson OBE, the Rev'd Paul Peverell and other parish clergy. VIP attendees will include Mr and Mrs Heaviside, Carolyn Tanfield and the Chairman of the Cleveland Wheelers Mike Cole.
The Tanfields' racing bikes will be on display during the event and the boys will be available to sign autographs and pose for photographs prior to taking part in their exhibition ride to commence at approximately 12pm. The ride will leave High Green, travel up Newton Road, along Guisborough Road, continue down the High Street and back to High Green. All are welcome to join in the exhibition ride, however, please note that the ride does take part on the main road and children are to be accompanied at all times.
Refreshments will be available on the High Green throughout the event.
We would love to see as many of the High Street businesses and houses around the village decorated just like we did for the Tour de Yorkshire, perhaps with a gold and silver theme, it would give the village an extra special feel and show our support for the boys and show some true community spirit and involvement.
The brothers will take part in the East Cleveland Klondike Race on Sunday 29th April. We would love to wish the brothers the very best of luck with all their future pursuits from all at Visit Great Ayton.
Please Note: Times and event details may be subject to change leading up to the day. We will keep you notified.

Read more at: https://www.yorkshirepost.co.uk/sport/olympics/commonwealth-games-oh-bro