Date: Wednesday, 30 October 2019
Time: 10.00 am‐11.30 am
Location: Low Green, Great Ayton
Address: Great Ayton, TS9 6NN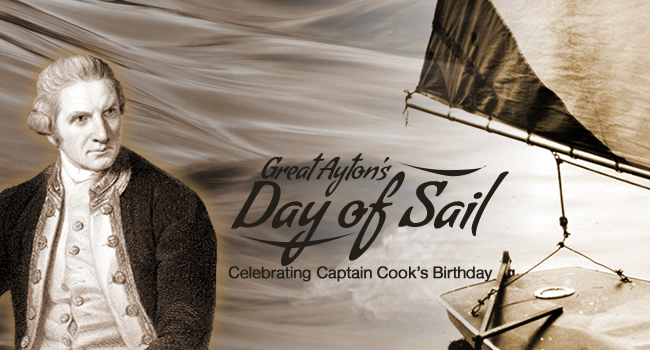 Celebrate the life of Captain James Cook's, famous circumnavigator who lived in Great Ayton as a child, with this annual boat design and race for local school children.
The 'Day of Sail' annual boat design competition is a wonderful way for the kids to get creative by using their design and engineering skills and by learning more about local history at the same time! The boat competition is one of the local events held in memoriam of Captain James Cook, famous circumnavigator, who lived in Great Ayton as a child.
Children (primary-age & younger) are invited to make boats which will be judged on their design and construction and then race against each other in the River Leven on the Low Green. The event will commence at 10.00am.
The event is being organised by the Captain James Cook Schoolroom Museum Trust, Great Ayton Parish Council and Hambleton District Council.
Parents - look out for information from your child's school in due-course!