Published on 03 Mar 2017 | Topics: #business
Show your support for the hard-working and innovative local businesses by nominating them for the Hambleton Business Awards 2017.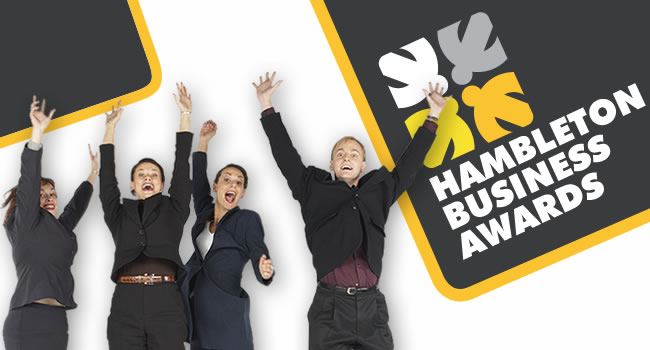 Good luck to all our business nominees from Great Ayton at the Hambleton Business Awards - let's go for gold!
Stamps Coffee
Thompson's Hardware
Joplins Restaurant
Great Ayton Business Forum
Fingers-crossed!
PRESS RELEASE
BUSINESS AWARDS LAUNCHED
Nominations for an annual awards scheme which celebrates businesses across Hambleton opened on 1st March. The Hambleton District Council initiative is sponsored by Federation of Small Businesses and Dales of Thirsk, recognising the range and diversity of businesses in the district, their achievements and those of the people who work for them in eight categories:
Apprenticeship Champion – for an apprentice funded through Hambleton District Council who has developed most in the role,
Best Customer Service – for the business who puts its customers first,
Innovation – for the business demonstrating most innovation in marketing, design, manufacturing or performance of services
Engaging Young Minds - for the business most engaged with schools and education in the area
Hambleton Champion – for the business which has championed Hambleton as a place to do business
Independent Retailer of the year – for the best independent retailer
Networking Group – for the best networking group that offers support and advice to its members
Legacy - awarded to a family business in Hambleton that has left a legacy in the area for the future
Nominations closed on 29th May with judging running up to the awards ceremony on 6th July.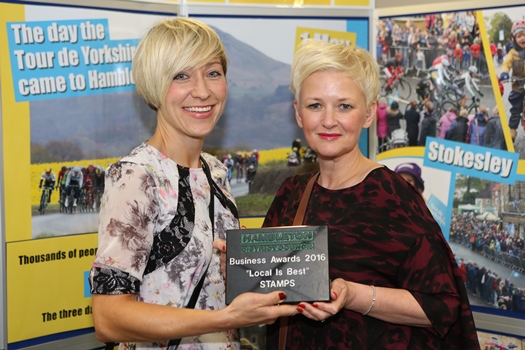 Stamps Coffee Shop in Great Ayton (image courtesy of Hambleton District Council)
"These awards are a great opportunity for us to celebrate the achievements of the businesses in the area," said Councillor Mark Robson, Leader of the Council.
"It's a great chance to highlight some of the people and businesses here in Hambleton. We are moving to a new venue, The Forum in Northallerton for the ceremony to ensure everyone can enjoy the event.
"Nominate businesses and individuals within a business – we need everyone to nominate their favourites and encourage others to do the same."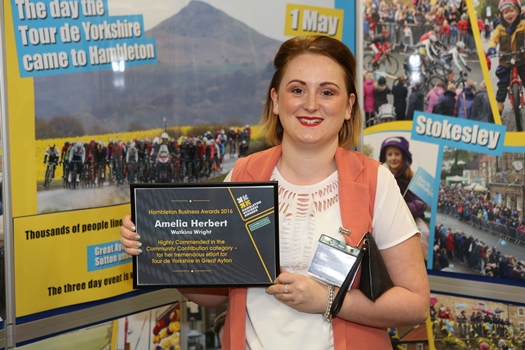 Amelia Herbert - Chairperson of Great Ayton Business Forum (image courtesy of Hambleton District Council)
And Alina Harland of Alina's Florist who won last years Best Dressed Window award added, "The award has been a great boost to the business and I have received more customers since winning!"
Nomination forms are available on http://hambleton.gov.uk/businessawards.
For more information contact Julie Hutton, Business and Economy Officer, Julie.hutton@hambleton.gov.uk 01609 767186.
Cllr Mark Robson and Alina Harland pictured at Alina's Florists Thirsk
MORE INFORMATION
Alison Oldfield (Communications Officer) on 01609 767243