Published on 20 Mar 2017 | Topics: #businessevent
Hambleton District Council bring to you the Hambleton Business Conference 2017 compered by Anna Addison of Anna Addison Associates.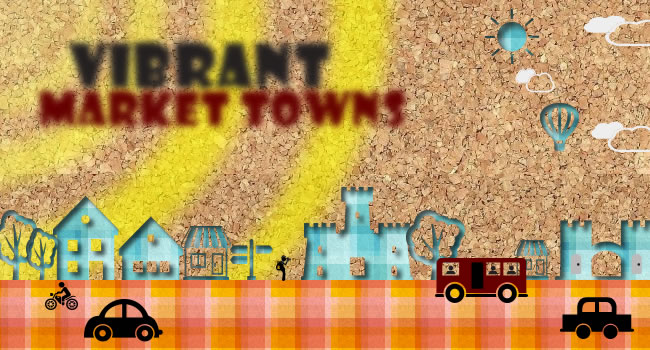 What makes a vibrant market town?
Towns that heave with activities and great events catering for all ages and tastes?
Independent shops and tearooms?
Street markets and fairs?
Stunning architecture and intriguing history?
Wonderful walking and cycling?
Attractive, clean and colourful outlooks?
Friendly and welcoming environments?
There are numerous combinations and possibilities to create and enhance a vibrant market town buzzing with energy and drive to help promote local businesses and community and increase tourism footfall.
Hambleton District Council invite all town businesses in Hambleton to a day conference at the Hawkhills in Easingwold with talks from Johnny Hayes MBE - Bishy Road Traders Association and winner of British High Street 2015 and Michael Weedon - former Director for the British Independent Retailer Association. All compered by Anna Addison of Anna Addison Associates.
It looks to be an enlightening and inspiring day to be had by all giving businesses an opportunity to feedback on ideas for the future of our High Streets and for the Council to share their ideas on Vibrant Market Town strategies for five market towns under the Hambleton umbrella. Businesses will also be able to discuss their most challenging issues and attend some taster masterclasses.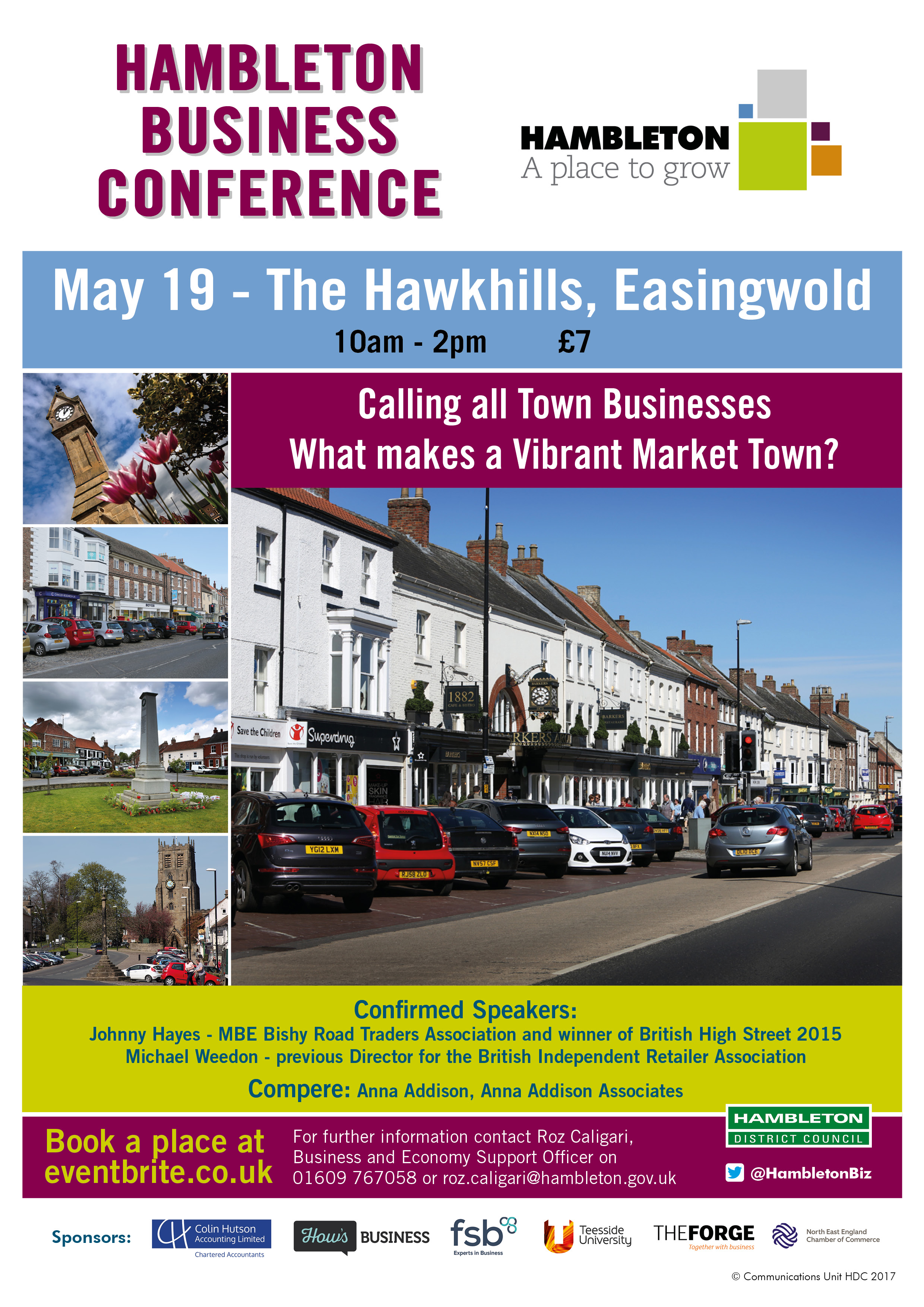 Press release poster courtesy of Hambleton District Council
For event details please follow this link
Article written by Sarah Botez (event information courtesy of Hambleton District Council)