Published on 31 May 2017 | Topics: #britishauthor
If Robert Downey Jr won't take no for an answer in which case…… California Here I come!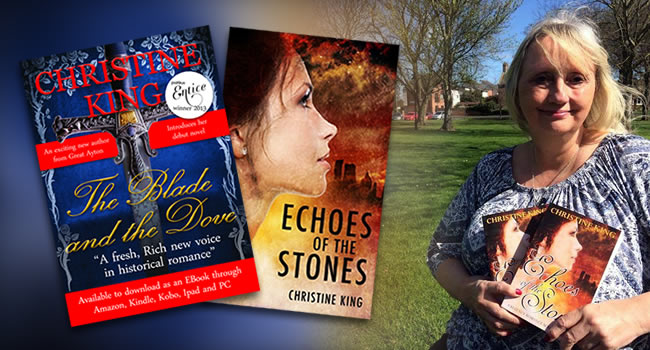 When I moved to Great Ayton in 1999 little did I know that my long suppressed urge to write would finally re-emerge. After several years of a writer's block following marriage, motherhood, divorce and relocating from the West Country back to my beloved North East of England, I had become used to ignoring the stories running around in my head! I dismissed them as an overractive imagination and channelled my interests into various other hobbies and activities.
I moved here with my partner, my son and our dog and we used to spend many happy hours tramping the hills and fields around this stunning part of the world. The stories kept coming back and I like to think I was inspired by the almost meditative state I experienced when out walking, there was nothing like a good long walk to sort out problems in both real life and my stories!
Fast forward to 2010 - for months I had a story playing around in my head which was inspired by the TV series City of Vice about the beginning of the Bow Street Runners. In the end it was like a dam had burst and once I got started the story poured out of me for weeks until I had completed my first novel "Stolen Innocence". I entered this in Piatkus Entice's competition in 2012 but realised it was a very raw, unedited piece of writing and although I later found out it had been shortlisted, it did not win – up against the wonderful "Maid of Oaklands Manor" by Terri Nixon.
I then decided to join a writing class and the short stories multiplied, as have three more novels. My second novel "The Blade and The Dove" was entered into the 2013 Piatkus Entice Competition and this time I won! The book came out in eBook format (for Kindles et c.) in September 2014 and is still available on Amazon.
My next book "Echoes Of The Stones" was published just a few weeks ago and has been very well received so far.
I am currently writing a novel based around the North East coast where I have spent many more happy times around Robin Hoods Bay and Whitby researching the backgrounds for "Smuggler's Moon". Once again though I find that if I am stuck or have a particularly knotty problem with the storyline, a few hours walking up to Captain Cook's Monument and breathing in the spectacular scenery is enough to calm my thoughts and allow the plot lines to develop naturally. Last week I found myself wondering who would play my characters once the book was snatched up by Hollywood wanting their next epic blockbuster movie. Having decided to personally audition Tom Hardy and Robert Downey Junior for the major parts I wound my way back down to earth and back to reality, pausing long enough to imbibe a cool drink in one of our local hostelries on the way home.
I love Great Ayton and cannot imagine living anywhere else. Unless, of course, Robert Downey Jr won't take no for an answer in which case…… California Here I come!
Article kindly written for Visit Great Ayton by Christine King