Published on 03 Aug 2017 | Topics: #tennisclub
Great Ayton Tennis Club is a small, friendly local club, situated in an idyllic village setting by the River Leven and looking out to Roseberry Topping.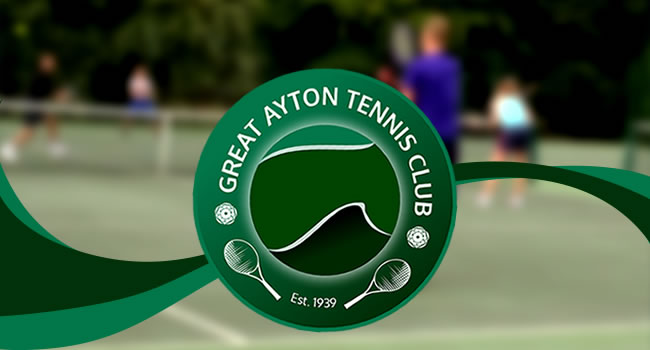 Great Ayton Tennis Club has been a community asset for decades teaching adults, children and families of all abilities the art of tennis.
The club run regular sessions throughout the season on Tuesday and Friday evenings from 6pm and Saturday mornings between 10am and 12pm. During the winter months, club members regularly play on Tuesday afternoons and Saturday mornings. The club also boast three great tennis coaches available to teach any age and ability.
There are a whole host of social events held throughout the year including a great fun Family Open Day to BBQs, quiz nights and the ever-popular Strawberry Teas!
The club are very keen on making tennis accessible to all abilities and warmly welcome anyone down to one of their open days or for a trial. It's a fantastic way of keeping fit, having fun, meeting new friends and encouraging children to take part in more sports and outdoor activites.
Club Chairman Tim Ryan and the tennis club committee decided it was time to give the club more visibility and one of these ways was by developing a new website and rebranding. Studio Botez were approached with this idea, henceforth, designed a new logo and website aiming to make it easier for the club to attract new members and to reach people further afield.
For visitors to the village, the club have court time available for non-members at a very affordable hire fee - great for a family afternoon activity whilst staying in Great Ayton or nearby.
For further information or to book a court you can contact the club via email to info@greataytontennisclub.co.uk
Check out Great Ayton Tennis Club's website here
For further information on website, eCommerce / mCommerce and mobile app development please visit the Studio Botez website