Published on 19 Aug 2017 | Topics: #foodanddrink
They're back and in their 6th year - Flavours of Herriot Country Awards 2017 in association with The World of James Herriot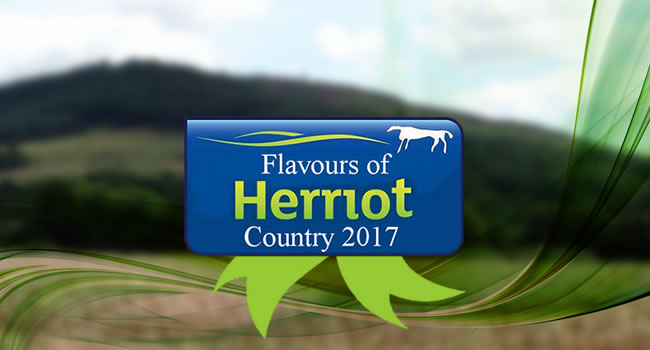 The Flavours of Herriot Country Awards are dedicated to all businesses in Yorkshire associated with food, whether being a producer of, a server of, a chef of or a seller of, from anyone who runs a café to an independent butcher, a hotelier to a chef.
It's the local businesses that make these awards so special and, also, that the awards have a significant sole focus on Richmondshire and Hambleton, giving much deserved recognition to our great food and drink businesses in the region.
The categories are as follows:
Breakfast of the Year
Tearoom of the Year
Local Product of the Year
Specialist Retailer of the Year
Farm Shop of the Year
Best Pub Food of the Year
Restaurant of the Year
Independent Butcher of the Year
Best Cafe/Restaurant at a Visitor Attraction
Best Customer Service Team of the Year
Locally Produced Beer of the Year
Young Professional Chef of the Year
Reader's Choice Award
The winners are chosen by a panel of judges headed by Susie Brindley, a champion of service excellence, an experienced judge and professional Mystery Shopper of hospitality, catering and visitor attractions.
At Visit Great Ayton we would love to see as many Great Ayton businesses nominated for the awards. So, come on, what are you waiting for? Let's see as many local businesses win as many categories as possible. Business can nominate themselves. An award of such caliber can offer a business great publicity and media attention.
Hurry, the deadline for entry is Thursday, 31st August.
For further information, visit http://www.flavoursofherriotcountry.com/