Published on 15 Nov 2017 | Topics: #communitynews
Friends of Moorsbus invite you to support their application to the Aviva Community Fund, hurry though, deadline is 21st November!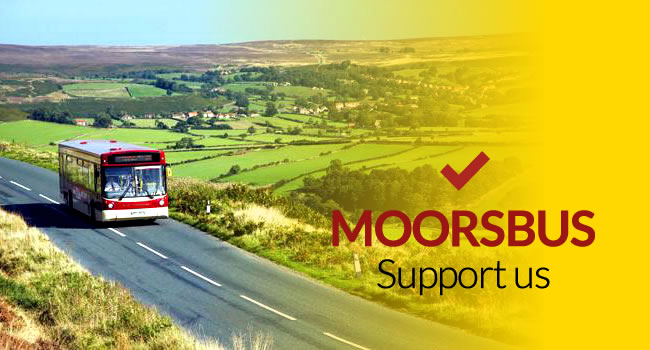 Moorsbus needs your help! It'll cost you nothing, take only a very few minutes, and, if enough of you give them those valuable few minutes, it will help to keep your Moorsbus network running next year from May to September (and maybe even for the year after that!).
Aviva, the insurance company, are prepared to donate between £5,000 and £10,000 from their Community Fund to organisations such as ours if enough people vote for them. This is where you come in. If you have a look at their site, here, and follow their voting instructions, you'll be given 10 votes. Put the word "Moorsbus" in the search box on the Aviva Community Fund site. Please use all your votes for Moorsbus and we'll be in with a good chance. If you only use one or two we definitely won't!
Please help us with this great opportunity to keep the Moorsbus network rolling. Spread the word!
Deadline is 21st November.