Published on 19 Dec 2017 | Topics: #christmasingreatayton
Local Great Ayton children amongst the winners of the Great Ayton Christmas Fayre competitions.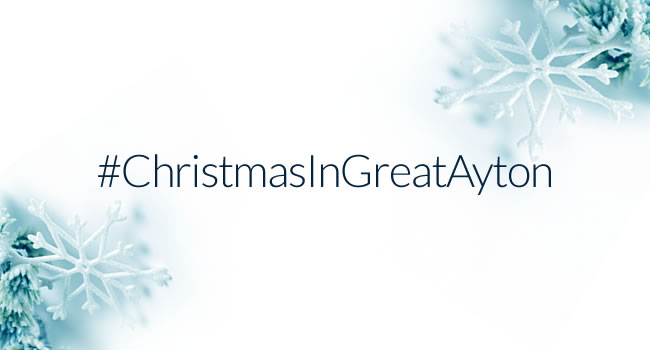 Great Ayton Christmas Fayre 2017 brought about opportunities of all varieties from increased footfall to the village, doubling from last year to 2000 visitors approximately, to valuable trading opportunities for local businesses and craftspeople.
The fayre also gave local community groups and schools a chance to showcase themselves. But how can we forget our fantastic competition winners? Local schools, Marwood Chucrh of England School, Roseberry Academy and Ingleby Greenhow pupils were given the opportunity to enter a Christmas colouring competition, this year based upon a Christmas tree, design kindly provided by Great Ayton business Perzonalize. Loads more entries were received this year, which we at Visit Great Ayton judged. The standard of entries were fantastic and it was very difficult to decide winners! You can see all winners listed below - well done to everyone who entered!
| | | | |
| --- | --- | --- | --- |
| | Marwood | Roseberry Academy | Ingleby Greenhow |
| Age 4 - 7 | Joseph Wilson | Paloma Sharman | Henrietta Staples |
| Age 8 - 11 | Gracie Chipchase | Marcie Thomas | Charlotte Walker |
In addition to the colouring competition, an Angel Trail was organised kindly by Debbie Calgie of Great Ayton. High Street businesses were approached and asked if they would display an angel in their premises window with a letter displayed on it. When all letters were discovered, this would form an anagram, which when decoded spelled 'Wishing You a Merry Christmas'. The lucky winners were Great Ayton based brothers Simon (14) and Michael (11) Reeve. They were completely surprised and excited to win the Angel Trail, the prize being a luxury hamper including gifts such as; bottles of wine, vouchers, chocolates et c, donated by local businesses totalling £150.00. On receiving the hamper, Simon exclaimed "Awesome!" and Michael said, "We have never won anything before".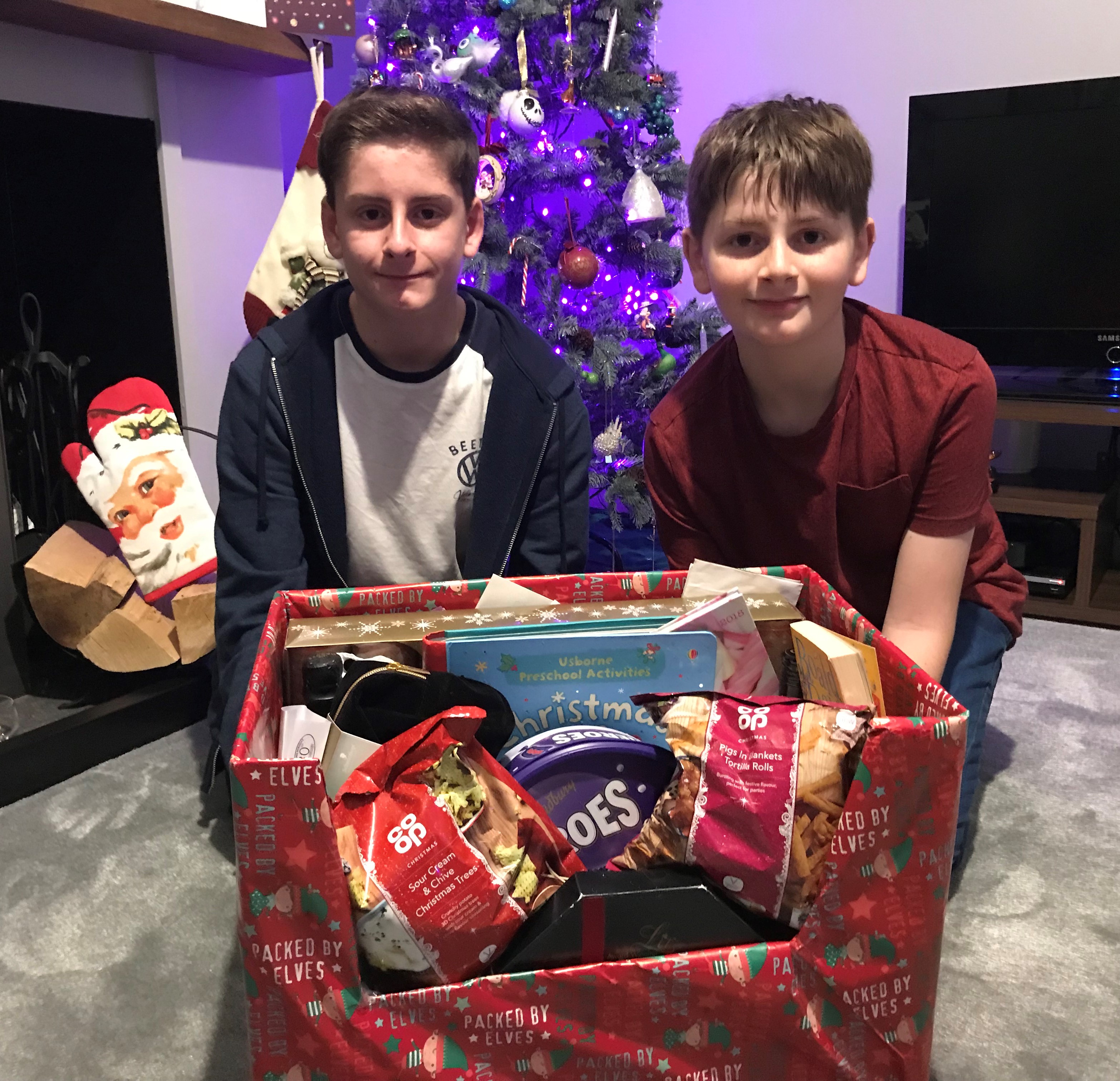 Angel Trail Competition Winners from left to right - Simon (14) and Michael (11) Reeve of Great Ayton