Published on 12 Jan 2018 | Topics: #villageoftheyear
'Village of the Year 2017' is here and will be joining our TV screens from 15th January! Who will be crowned the village winner?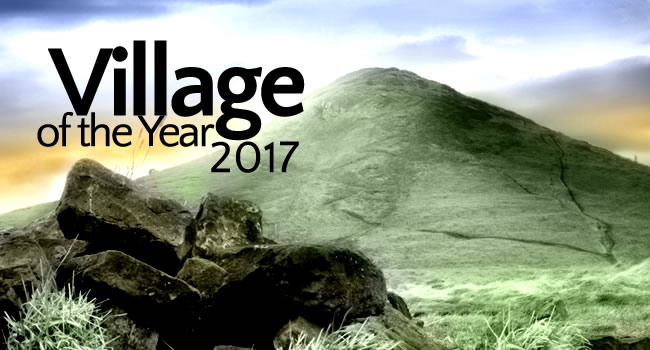 You may remember we shared our article with you last summer regarding Great Ayton being shortlisted from 400 down to 76 hopeful villages for Channel 4's upcoming TV programme 'Village of the Year 2017'. The programme, which was filmed by production company ReefTV, has finally received it's transmission schedule and we are really excited to share it with you!
A film crew from ReefTV, led by Andy Cook, headed to Great Ayton in July last year where they filmed several locations and interviews with local residents. Amongst those filmed were the Reverend Paul Peverell, the Parish Vicar for Great Ayton and Easby, Ken Taylor, Chairman of Great Ayton Discovery Centre and our very own Product Manager, Sarah Botez. The crew filmed the wonderful tradition of Longsword Dancing, with thanks to Ian Pearce and Karen and Mike Loftus, Frank Stephenson of Petch Butcher's making his famous pies and also took a trip to DF Motors to see three generations of Ferguson family at work.
'Village of the Year' will be presented by Penelope Keith primarily known for her roles in the British sitcoms 'The Good Life' and 'To the Manor Born'. She is accompanied by three expect judges, Juliet Sargeant who became well-known for being the very first black designer at Chelsea Flower Show and whom went on to win the Gold Medal, Fashion Designer and presenter of 'The Great Bristish Sewing Bee' Patrick Grant and Alex Langlands, an arcehaologist and village historian. The latter, Alex, came on location to Great Ayton. He actively and keenly took part in the longsword dancing display and was practically a pro!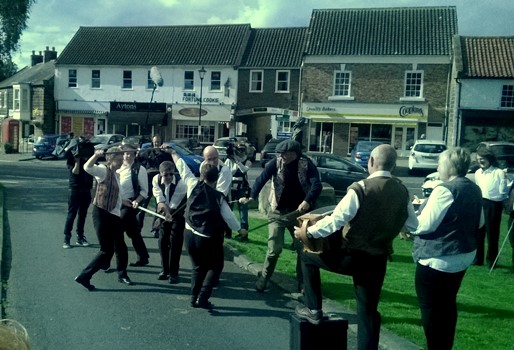 Archaeologist and Village Historian Alex Langland making Londsword Dancing look simple!
So, what makes a village potentially a village of the year? The panel of judges were looking for an array of attributes from architecture to rural pastimes, as well as forgotten traditions, bygone skills and home-grown specialities.
The programme should hopefully generate more interest in the village and increase visitor numbers. There is an award of £10,000 for community work within the village if we are judged to be the 'Village of the Year', but with so many other villages in the running we would have to be extremely lucky to achieve this.
'Village of the Year 2017' starts on Monday 15th January at 3.00pm on Channel 4 and continues as follows:
| | | |
| --- | --- | --- |
| Heats | Weekdays | 3.00pm |
| Western Zone Semi-Final | Saturday 20th January | 8.00pm |
| South East Zone Semi Final | Saturday 27th January | 8.00pm |
| Central Zone Semi Final | Saturday 3rd February | 8.00pm |
| Northern Zone Semi Final | Friday 9th February | 3.00pm |
| Grand Final | Saturday 10th February | 8.00pm |
Great Ayton will appear in the heats on Thursday 8th February at 3.00pm on Channel 4.
All shows will then be available online via All 4 .
You can also catch-up with what's happening online on Facebook and Twitter, using the hashtag #villageoftheyear