Published on 30 Mar 2018 | Topics: #businessnews
Hambleton District Council bring to you the Hambleton Business Conference 2018.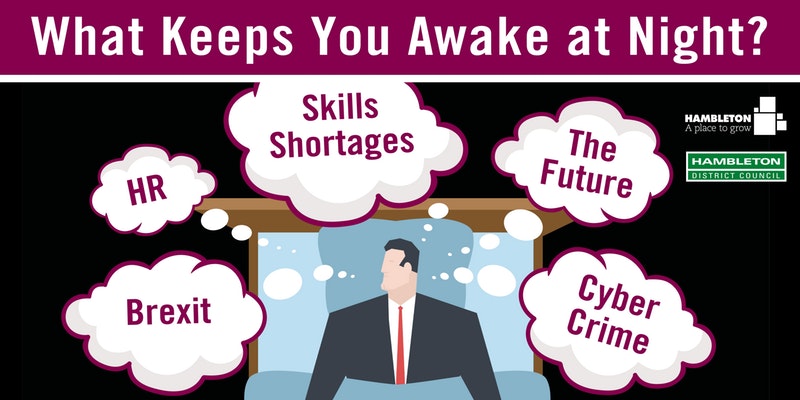 What keeps you awake at night?
Hambleton District Council look forward to you joining them in May at the Hambleton Business Conference 2018. This is a great and informative opportunity for businesses to:
Think about Brexit and your business with the guidance of Martin McTague, National Policy Chairman for the Federation of Small Businesses
Sleep more soundly with advice and ideas from Barry Dodd CBE and Lord Lieutenant for North Yorkshire sharing his thoughts from running his company GSM Group on how to curb those business worries
Be safe with information from Government Communications Headquarters (GCHQ) and Police DS Shelton Newsham to help you be prepared and
Hear about skill shortages and what you can do in the future from Annabel Jelley, Head of Skills for the LEP
Businesses will learn from one another, discuss challenging issues and take away ideas and solutions.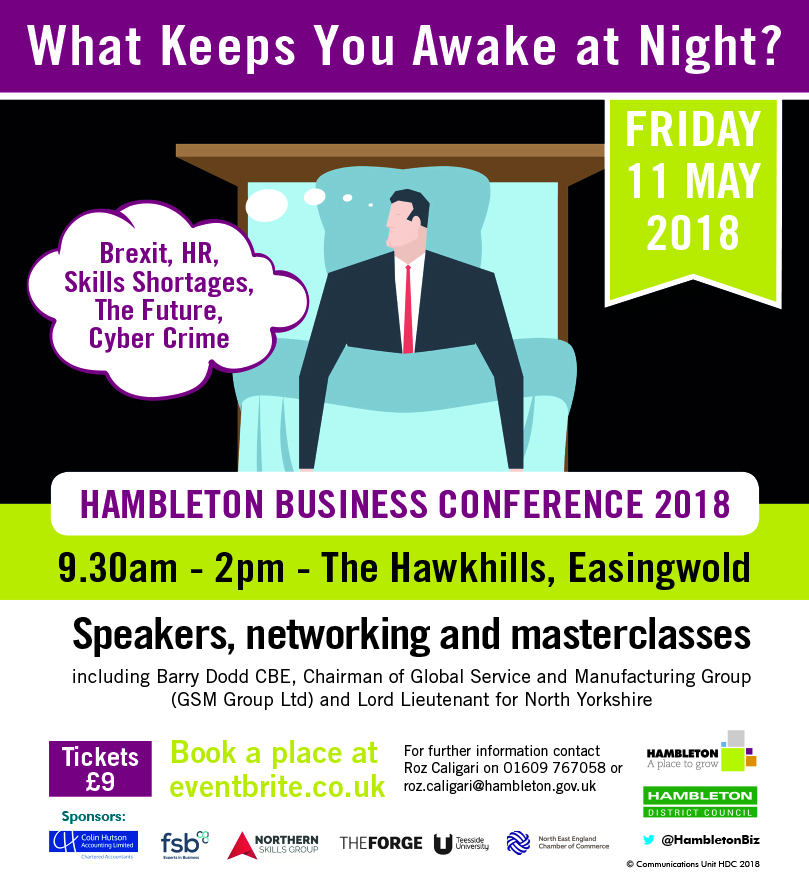 Press release poster courtesy of Hambleton District Council
For event details please follow this link
Event information courtesy of Hambleton District Council.