Published on 03 May 2018 | Topics: #GreatAytonNews
Great Ayton Tennis Club to hold grand re-opening by Rishi Sunak MP after court resurfacing.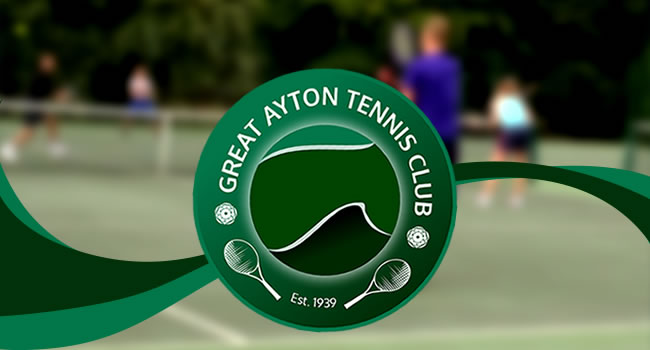 Great Ayton Tennis Club Press Release
Richmond MP Rishi Sunak is to officially re-open the new tennis season at Great Ayton Tennis Club on Friday, 4th May at 2.15pm. This year's season promises to be a smash hit for players and visitors alike– in more ways than one. Over the past few months, the club has invested in new surfaces for three of its five courts and the club's membership has now grown to almost 200.
The event is expected to be attended by Great Ayton Parish Council Chairman John Fletcher and Cllr Ron Kirk, Lawn Tennis Association (North Yorkshire Representative) Wendy Hurworth and Jo Cunliffe (Tyneside Representative). Jo was brought up in Great Ayton and assisted by Great Ayton Tennis Club obtained her coaching qualifications
Amongst those invited are former servants of the Club, first coach Ken Gaget, who coached between 80 and 100 juniors per year during his time from around 1987 to 2007 and his wife Janet. Ken's junior coaching largely justified our Lottery Sport England investment in 1996. Also Dorothy Thompson and Betty Manton who ran the Club in the pre 1990's and Jennifer Roberts who was our longest serving Secretary. There will be a number of the current Trustees who are driving the club forward including Irene Reah who was a Junior in the 1960's, also taught to coach by Ken (who also taught her daughters) and is now driving our Junior activities.
Members and visitors will be trying out the new surfaces from this Bank Holiday weekend and more than fifty children from Marwood School in the village will also be at the season opening.
The Club, which has been going for almost eighty years, is seen as a great community asset for the village, providing tennis coaching for juniors as young as five. Membership has increased by over fifty per cent in the past two years and boasts men's, women's, mixed, veterans and junior teams as well as supporting two club evenings and one club morning every week. The men's A team has recently been promoted to the Yorkshire League, junior coaching is thriving and a cardio fitness session is held every Saturday morning.
Club trustee and chairman, Dr Tim Ryan said this week, 'This club is going from strength to strength and there's no doubt that it's a real community asset for the village. Our development plan for the future is to have floodlit courts and we are looking into the possibility in the future of having all-weather cover for two of our five courts.'
'This would mean that players could still play if it was raining as well as offering multi-use. Both juniors and seniors could play netball, table tennis and other racquet sports at the club. We would also like to reinstate our practice wall, which is a great way to give juniors some extra practice.'
'The surfaces of the courts needed upgrading and the new surfaces have much more give in them making it easier for everyone. It's a perfect spot – near the river Leven, with a view of Roseberry Topping,' added Tim.
The three match courts have been resurfaced with Poraflex, a high performance water permeable cushioned acrylic surface. 'The new cushioned surface helps members who are starting younger, men and women who are playing harder and our third agers who are playing longer. It's also got a truer bounce that is great for teaching and coaching by our four coaches.' Tim Ryan added.
Members are delighted with the new surfaces which are non-slip and can be played on after rain.
The Club, which is also open to visiting tourists to hire during the day, holds summer season social events including Open Days, Tournaments for seniors, families and juniors, quiz Nights, BBQ's, soup lunches and strawberry teas. An open day is being held the Saturday after the official opening including cardio, Rusty Racquets and junior matches.
More information is also available on the Great Ayton Tennis Club website.