Published on 12 Jun 2018 | Topics: #news
It's pots and pans time for little hands - let the inner chef shine!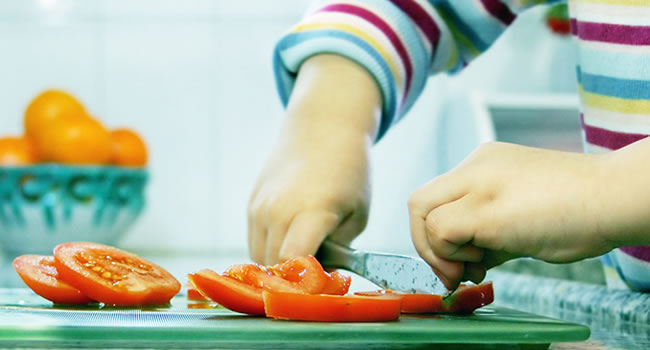 Do you have children who fancy having a go at learning some new cooking skills? Then check out Kids Can Cook - fun and interactive cookery classes for children aged 3 to 9 years.
Run by Pamela Huggins, a qualified Food Technology teacher with over ten years experience, your child can:
Have fun exploring and tasting different ingredients
Learn a range of cookery skills
Learn about healthy eating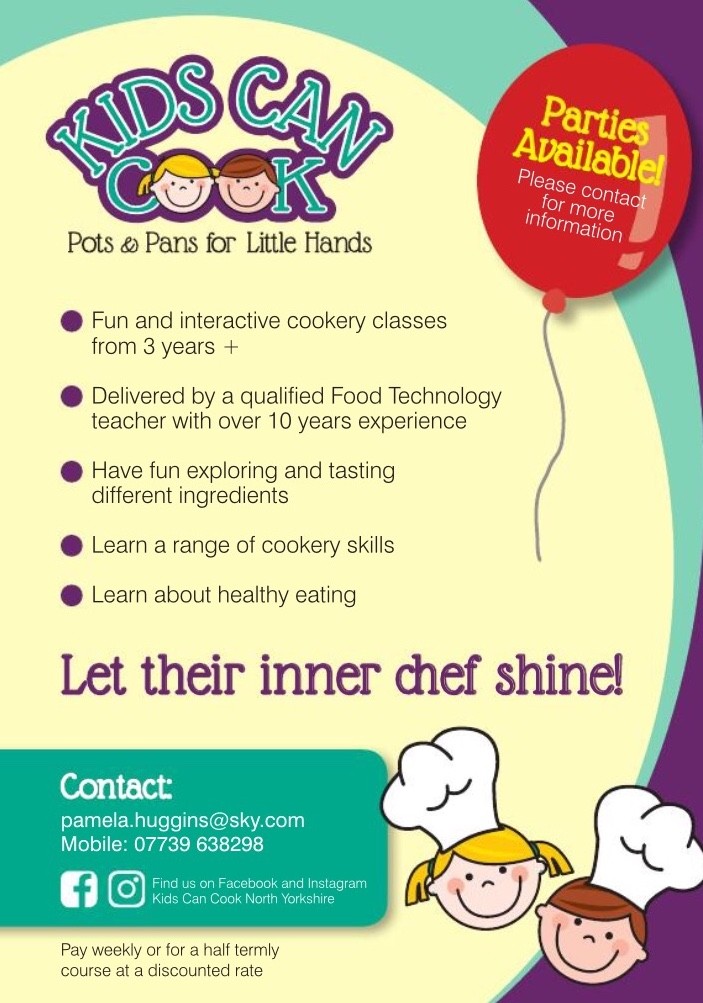 The classes start on Monday 25th June at Great Ayton Village Hall and continue on the 2nd, 9th and 16th July.
Pre-school age 3 to 4 years - 1.30pm
School age 5 to 9 years - 3.30pm
Pam is also teaching classes in Stokesley at Lucky's Play Barn on Tuesdays starting 26th June and continues on 3rd, 10th and 17th July. Same times as above.
These sessions are based around the Great British Summer and the ingredients used will grow in the season.
Pay weekly or for half-termly course at a discounted rate.
For further information contact pamela.huggins@sky.com or call 07739 638298
Find Kids Can Cook on Facebook
Parties available also.