Published on 11 Jun 2020 | Topics: #GreatAytonNews
Help support the Endeavour Way project, which helps encourage more people to cycle or walk, by sharing your photos and comments.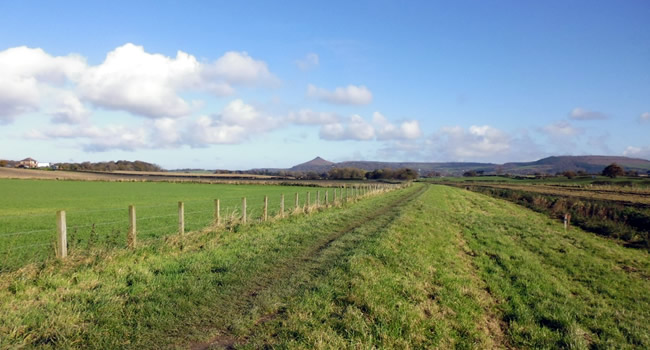 Press Release
During Bike Week 2020 (6th to 14th June), a campaign has been launched to gather support for the proposed Endeavour Way: a 9 km cycling and walking route between Great Ayton railway station and Stokesley, including a 3km off road section. The Stokesley Cycleway group, led by Gus Pennington, worked hard over the last ten years to bring the Endeavour Way project to a point at which a delivery body and funding need to be identified. The Endeavour Way has the support of Stokesley Town Council, Great Ayton Parish Council, local North Yorkshire County Councillors and landowners along the route. Following the publication of a Feasibility Study, Design and Delivery Report and Prospectus, the Stokesley Cycleway group decided to disband as they felt the project was ready to hand over. The case for realising the Endeavour Way has been taken up by local councillors with the aid of the Climate Action Stokesley and Villages group, formed in July 2019, as a sub-group of the Stokesley and Villages Community Partnership.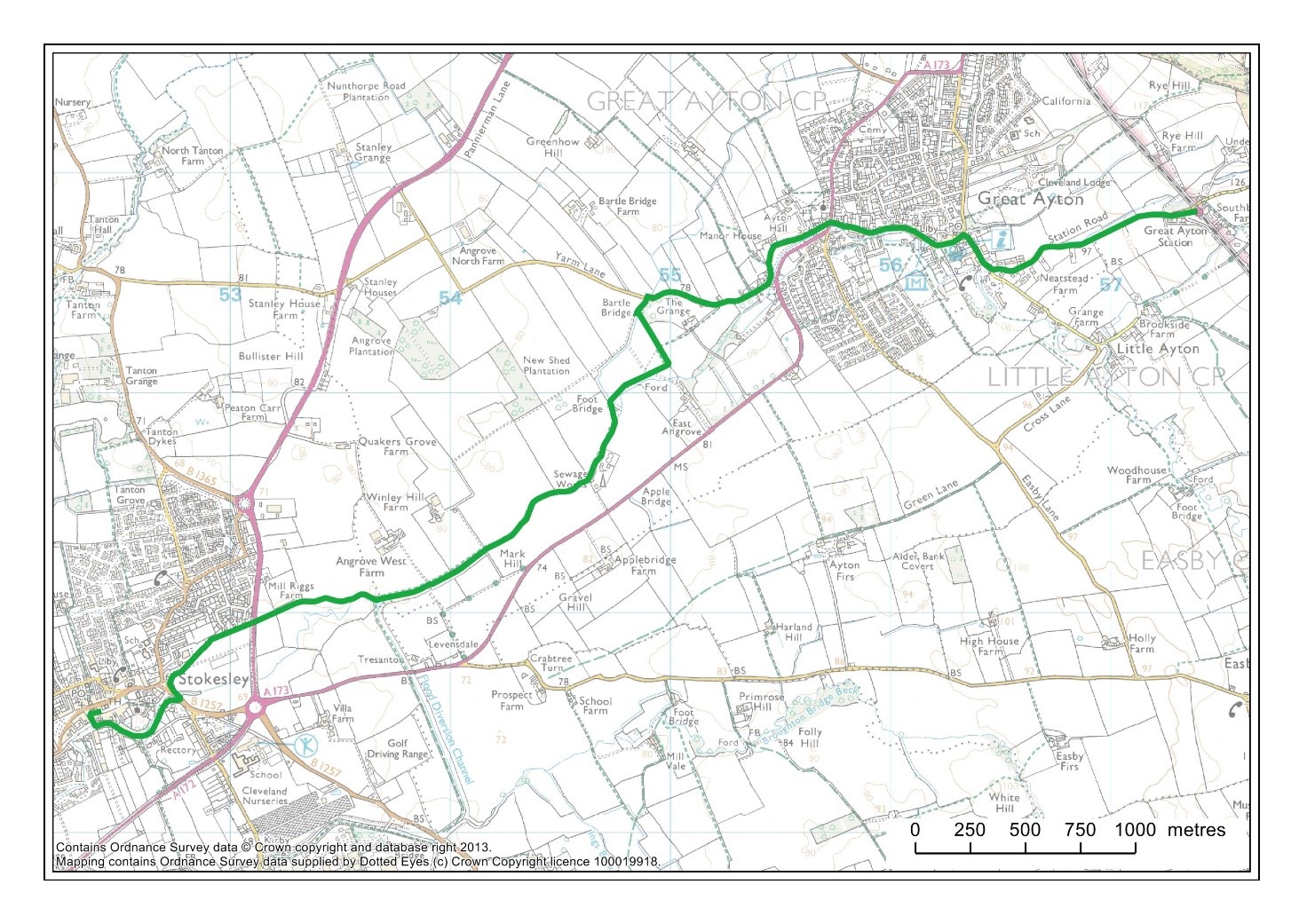 The Covid 19 pandemic together with the urgent need to address climate change has highlighted the importance of constructing the Endeavour Way to encourage more people to cycle or walk.
Bryn Griffiths, County Councillor for Stokesley Division, said "This dual use footpath and cycleway will provide a much needed facility to provide a long awaited new link between Stokesley and Great Ayton, as well as for use by visitors to our beautiful area. People of all ages and abilities will be able to use this for recreational purposes. Additionally, it will provide a safer and greener alternative route for people to use for travelling to work in Stokesley. It may also be used by students living in Great Ayton, who attend Stokesley school. I fully support the proposals to create the environmentally friendly Endeavour Way."
Heather Moorhouse, County Councillor for Great Ayton, echoed these thoughts, "The Endeavour Way in my opinion ticks all the boxes in regard to health, wellbeing and climate change. It would create a safe, enhanced cycle route for all age groups of users, whether it is for leisure, students attending Stokesley School, or for residents and tourists wishing to visit either destination. This project should be acknowledged as a number one priority for any financial support that is available from North Yorkshire County Council".
Detailed plans for the Endeavour Way have been sent this week to North Yorkshire County Council asking for the project to be considered for funding through the Government's recently announced emergency active travel fund to support walking and cycling. Funding of £100,000 is already secured thanks to a generous contribution from the Margaret K Mawston Environmental Trust and section 106 monies.
Organiser of the campaign Caryn Loftus, co-ordinator of the Climate Action Stokesley and Villages group said, "Please help provide the final push to enable the Endeavour Way to be built. We cannot gather together all those who support the campaign for a mass cycling and walking event due to the current coronavirus restrictions so please send us a photo of you out walking or cycling and let us know why you would like to be able to use the Endeavour Way. We will then create a mass collage to show all the support both locally and from visitors to the area."
Photos can be posted to social media using #TheEndeavourWay or emailed to TheEndeavourWay@gmail.com
Content: Press release, image and map courtesy of Caryn Loftus