Published on 30 Jul 2020 | Topics: #GreatAytonNews
Tempting, mouth-watering BBQ treats for all your friends and family.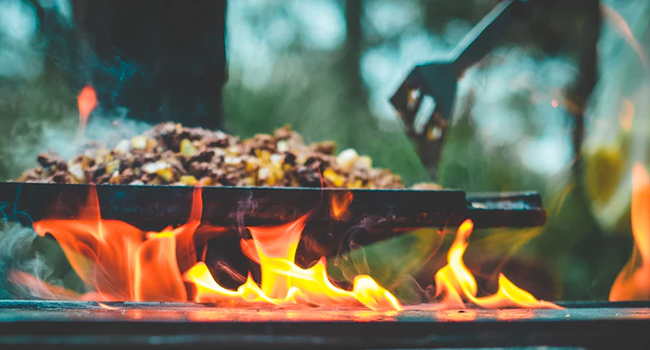 Spice up your BBQ with our top pick recipes to liven up any family or friendly gathering.
Spatchcock (or butterfly) chicken will really be the highlight of your BBQ. Prepare and marinade in advance, preferably the day before, to really allow those flavours to burst when eaten. Once you've mastered how to prepare a spatchcock chicken, you'll use the recipe time and again or adapt it to your taste, that's the wonder of cooking, the more creative the better and it's very therapeutic at the same time! You can also cook this dish in the oven using the food manufacturers cooking guidelines, general rule of thumb is 30 mins per 500g plus 30 mins for oven cooking chicken.
We do advise using organic and free range ingredients wherever possible. It doesn't have to break the bank if you shop these ingredients wisely.
Spatchcock (or butterfly) Chicken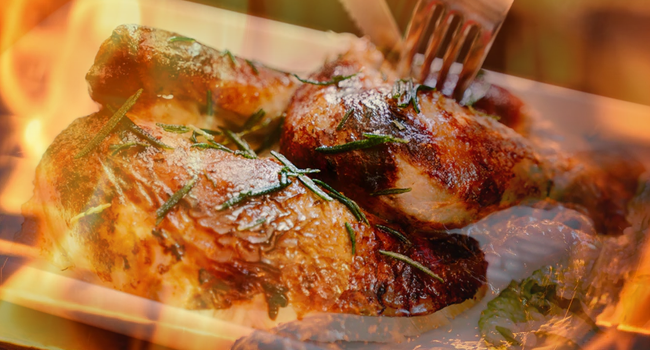 Ingredients
1.5 – 2kg free range/organic whole chicken (serves 4 – 6)
For the marinade:
1tbsp Worcester Sauce
4 tbsp tomato puree
5 fresh garlic cloves crushed (alternatively, 3 tbsp garlic powder)
Medium lime, juiced (helps to oxidate the meat)
Parsley, dill, coriander (handful, roughly chopped)
2 tablespoons sunflower oil
Salt & pepper to season
Method
How to spatchcock (or butterfly the chicken):
Using a sharp knife/scissors cut along the right of the backbone, from the neck to the tail
Cut along the left side and remove the backbone
Break the breastbone by pressing down on the wings, flattening the chicken
Remove the wing tips by cutting with a sharp knife or scissors
Lay the chicken flattened and flesh side up ready to marinade
For the marinade:
Combine all ingredients for the marinade in a bowl
Apply and rub in the marinade mixture and leave for at least 2hrs (preferably overnight in the fridge)
Shove on the BBQ, keep turning regularly to avoid burning and cook for approx. 60 – 70mins. Cooking time depends on type of bbq grill used (electric/gas/coal/wood/logs).
To check whether the chicken's cooked place a skewer through the flesh, if the juices run clear you're good to go, if they run pink cook for longer then follow the same process until juices are clear.
Simple summer salad (serves 6 - 8)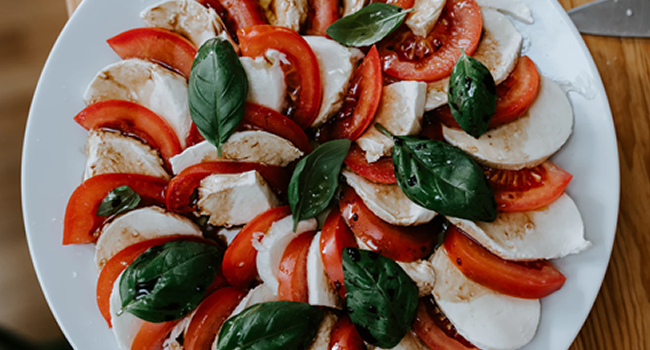 Ingredients
6 medium sized organic vine tomatoes
3 buffalo mozzarella balls
Fresh basil
Extra Virgin olive oil
Salt & Pepper
Balsamic vinegar (optional)
Method
Slice tomatoes and mozzarella to approx. 5mm per slice
Arrange on large serving plate alternating tomatoes and mozzarella
Pick a handful of fresh basil leaves and coarsely chop or hand tear and sprinkle evenly over the tomatoes and mozzarella
Season with salt and pepper, the salt helps to balance the flavour of the tomatoes
Drizzle over Extra Virgin olive oil & balsamic vinegar (vinegar optional)
Wash down with a chilled glass of Brancott Estate Savignon Blanc or Leffe Blonde Belgium Ale, alternatively relax with a fun 'Shirley Temple' mocktail. There are many versions of the Shirley Temple, the simplest form is just ginger ale with a splash of grenadine but we've added a little more fun to ours!
How to make a Shirley Temple - Visit Great Ayton style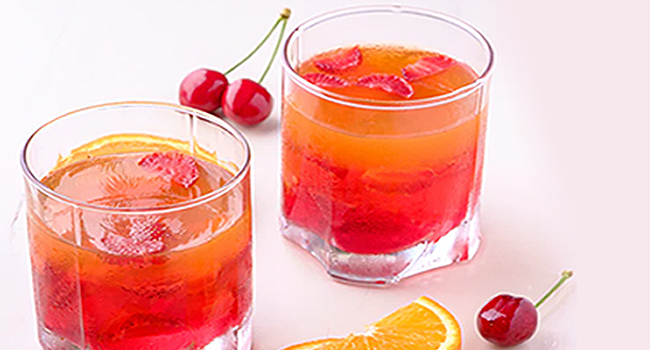 Ingredients
Sparkling water (alternatively lemon & lime flavoured water or lemonade)
Ginger ale or ginger beer (ginger beer adds a little more spice to your mocktail)
Fresh orange juice
Grenadine
Maraschino cherries
Orange slices
Method
Use a tall glass
One part sparkling water (or alterative)
One part fresh orange
One part ginger ale/ginger beer
Carefully pour approx. 2 tablespoons of grenadine down the side of the glass to create a fabulous sunrise effect
Add some ice and garnish with a few maraschino cherries on a cocktail stick and an orange slice
Recipe suggestions written by Sarah Botez