Published on 13 Aug 2020 | Topics: #GreatAytonNews
A warning has been issued by the Environment Agency for the River Leven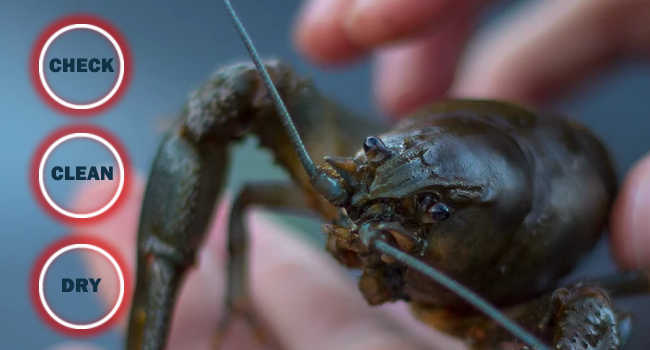 The white-clawed crayfish is the UK's only native, freshwater crayfish. It lives in small freshwater stream habitats with a depth of less than a metre. It likes to hide under stones and rocks and in small places where they hunt for food. The crayfish is currently under threat from an invasive and introduced species of crayfish.
The following information is courtesy of the Environment Agency:
"The Environment Agency are investigating the deaths of white clawed Crayfish in the River Leven near Crathorne (National Grid Reference is NZ4449707659). Samples of the crayfish are being tested for crayfish plague, a water mould which is deadly to our rare, native white-clawed crayfish. Crayfish plague is only harmful to native crayfish and is spread from American Signal Crayfish which may have been introduced into other streams in the area. The disease may have been transferred into the native crayfish river via water and mud on damp boots, bike tyres or fishing tackle. The water mould can be easily spread throughout the catchment, or into other watercourses."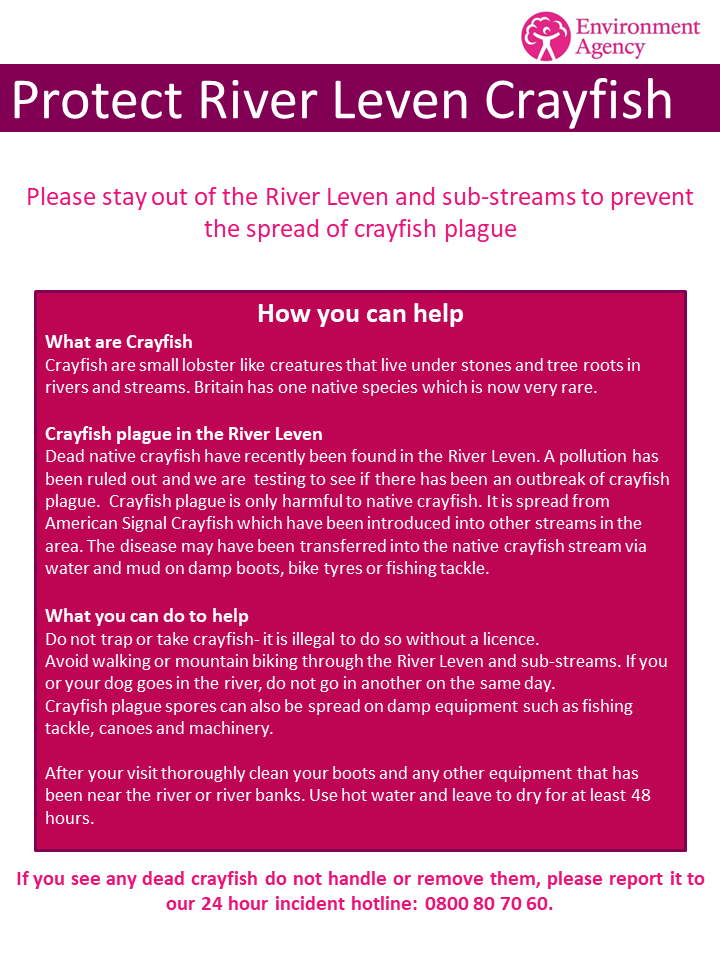 Poster courtesy of the Environment Agency
The EA are asking all river users to help limit the spread and risk of future deaths of this endangered and protected species by taking the following extra biosecurity steps:
Postpone visits to the River Leven catchment quarantine area until further notice
Disinfect all kit that has already been used in the catchment in Virkon Aquatic
Follow Check – Clean – Dry to prevent the spread of the disease to other river catchments