Published on 26 May 2021 | Topics: #GreatAytonNews,#DiscoverHambleton
Discover more about the new social media feed #DiscoverHambleton.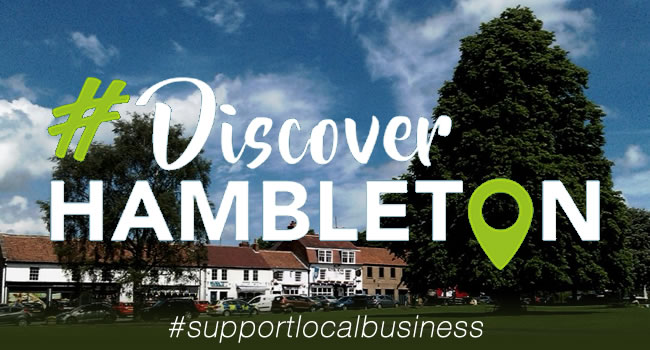 Launched by Hambleton District Council on 18th May, the new social media feed, available on both Facebook and Twitter, has been created to help to raise awareness of the many, fantastic local, independent businesses in the Hambleton region, encouraging visitor footfall through their doors.
On Wednesday, 2nd June between 10am and 12pm, David Shields (Business and Economy Tourism Advisor for Hambleton District Council) alongside Councillor John Fletcher (Vice Chairman for Great Ayton Parish Council) will be visiting Great Ayton businesses to advise of the new project and how they can become involved.
The Visit Great Ayton team met up with David Shields in 2020 to discuss the project and how we can help to support the initiative. We were really keen to get involved as the approach and aim really complimented our mission of supporting tourism, local businesses and the community. We wish the #DiscoverHambleton project well and encourage local businesses and visitors to embrace the initiative for an even more thriving Hambleton.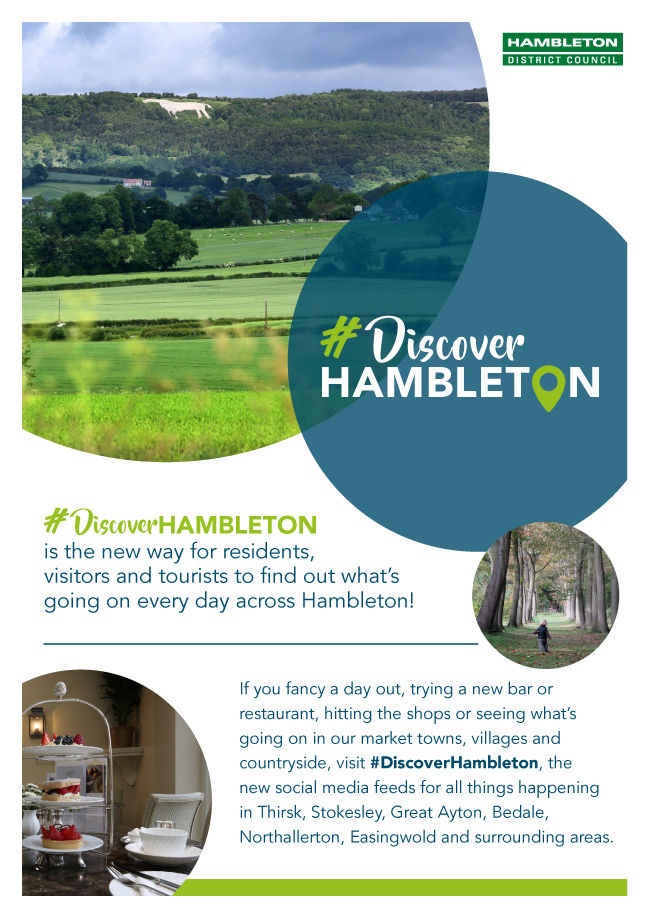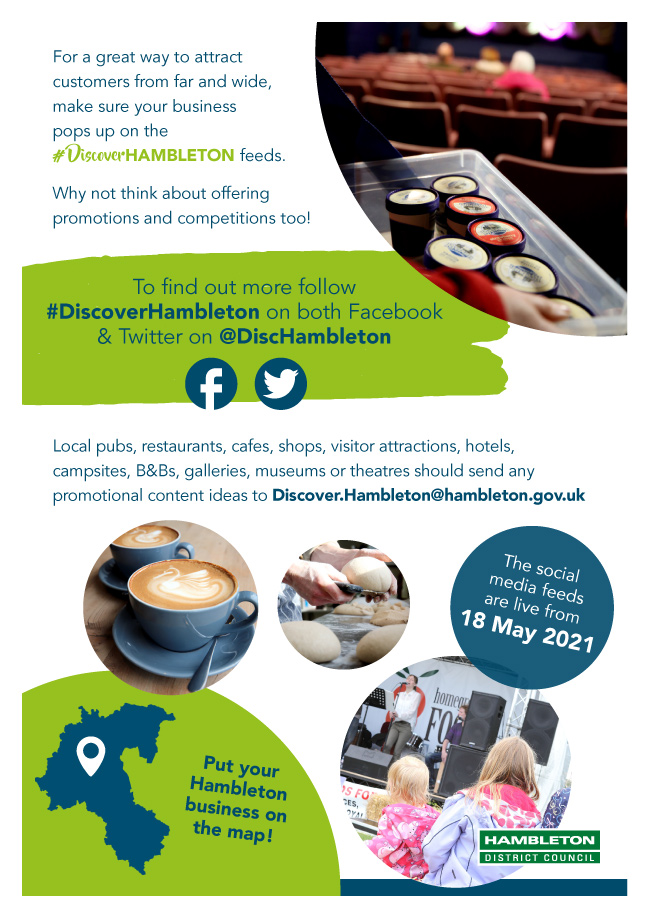 Promotional leaflets courtesy and subject to copyright of Hambleton District Council