Published on 07 Oct 2021 | Topics: #GreatAytonNews
Christ Church Great Ayton still require some knitted or crochet poppies.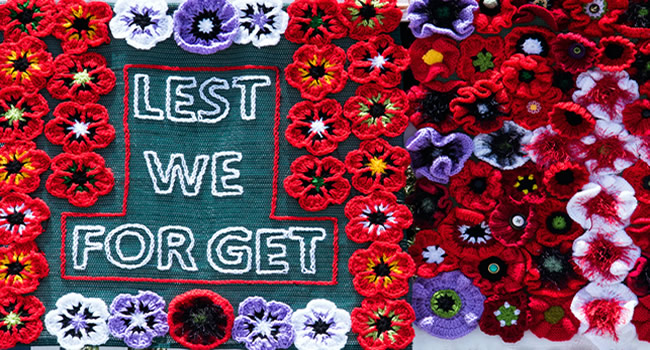 Christ Church Great Ayton are making four large poppies each made from around 600 small knitted or crochet poppies for the annual Remembrance Day display.
Christ Church already have all the red and purple ones they need but still need approximately 100 all white and mostly require all black poppies (no coloured centres all one colour).
If anyone can knit/crochet some poppies they can be left at the back of Christ Church.

If you can't knit and would like to help, Christ Church urgently need a few people to sew them onto the hessian fabric. No sewing skills needed just tacking.
Any questions, needing a pattern or offers of help please email karen.peverell@btinternet.com

Thank you