Published on 31 May 2022 | Topics: #GreatAytonNews
The annual Stokesley Charity Bike Ride raises valuable funds for Great North Air Ambulance.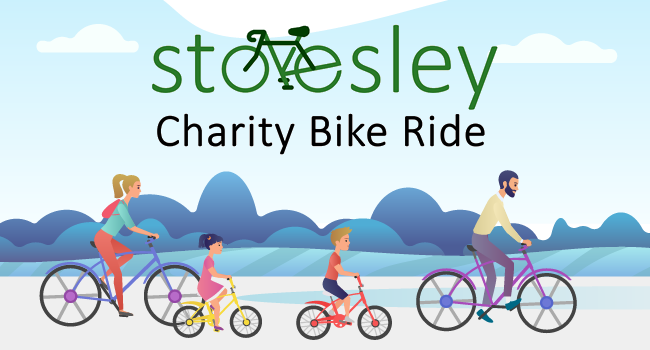 The Stokesley Charity Cycle Ride is a fantastic annual occasion that sees cyclists of all ages & abilities come together to raise money for worthy causes. It's a 30 mile leisurely ride through beautiful North Yorkshire countryside and picturesque villages - please note that it is not a race and everyone is welcome to take part! It started in 1998 and the 23rd Annual Ride was held on Sunday, 15th May. What is unusual about the ride is that a different charity has been chosen almost every year. The charity this year was the Great North Air Ambulance - a very worthy cause.
There was an excellent short speech by Sophie Bendelow from Great North Air Ambulance, and she said a huge thank you on behalf of the charity. She explained that during the pandemic they lost about £100,000 per month by people not being able to run events like this. The GNAA covers about 800,000 square miles. They attend road traffic collisions, cardiac arrest, people on the fells and up mountains. They had 1,620 callouts in 2021, with the annual cost of the service being £6.7M. The GNAA has just had its 20th birthday.
There were 194 cyclists and over £3,300 has been raised so far.
If anyone would like to donate to Great North Air Ambulance then please go to their Justgiving site.
Check out the enjoyable atmosphere of the charity bike ride on YouTube!
Article and YouTube video kindly contributed by Mike Newton.