Published on 24 Mar 2022 | Topics: #GreatAytonNews
Mark Wilson and a group of local musicians called 'Safety in Numbers' performed a concert which raised £1,017 in funds to help the people of Ukraine.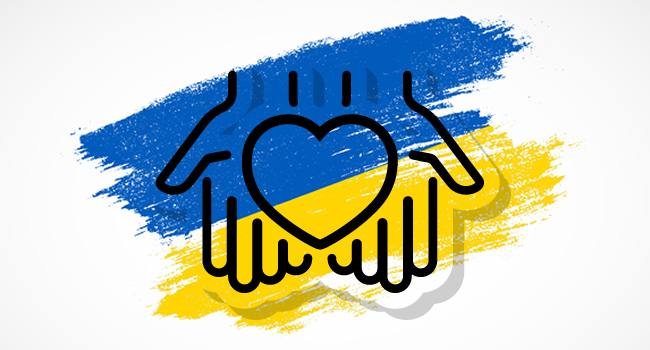 By Friday March 18th 2022, the Ukraine war had been ongoing since February 24th - just 23 days. In this short period the war had brought death and devastation to the independent country of Ukraine. People in the UK are appalled at what is happening and are finding ways to support the Ukraine population by sending money and holding events to raise money.
One local man, Mark Wilson, came up with the idea of having a concert with local musicians to raise money. He got together a group of singers and musicians and called them 'Safety in Numbers'. They practised nineteen appropriate songs. He had the support of the Stokesley Town Council who let the group use the Stokesley Town Hall free of charge. Tickets were sold at £7 and were snapped up quickly, showing the level of support from Stokesley and the surrounding villages.
This YouTube video captures the atmosphere of the evening at the concert on March 18th.
Video courtesy of Mike Newton
The event raised £1,017. Hopefully, this YouTube may persuade more people to donate to the Ukrainian cause. You might like to consider donating to the Disaster Emergency Committee website https://www.dec.org.uk
With greatest thanks to Mike Newton for providing all information and the video for this article.