Published on 02 Aug 2016 | Topics: #VisitGreatAyton
Great news for the blue and yellow bikes post Tour de Yorkshire - the bikes will be hired out...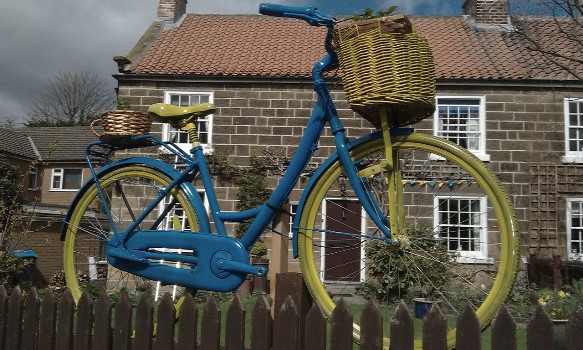 Friday 29th July saw the return of the blue and yellow bikes decorated for the Tour de Yorkshire when Stage 3 of the event passed through Great Ayton in May. The bikes were collected in the Yorkshire.com truck to be taken away, re-painted and given to bike lending offices across East, South and West Yorkshire.
The bike return was captured by BBC Look North, The Gazette and Herald and Post. Amelia Herbert of Watkins-Wright Hairdressing and Beauty in Great Ayton was the brains behind the local organisation for the Tour de Yorkshire and is a great asset to the village.