Published on 01 May 2017 | Topics: #history
Famous British actress Penelope Keith is to return to our screens with a new programme - Village of the Year 2017.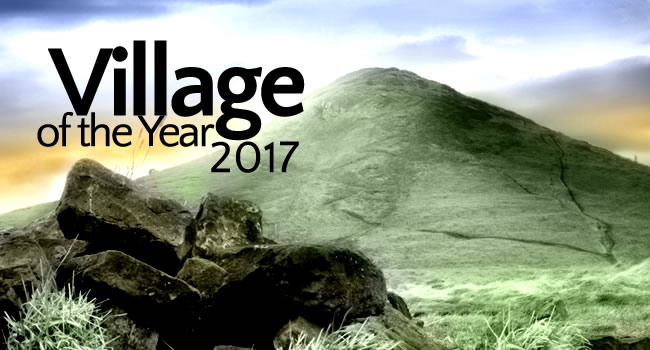 Coming this summer following the great success of Channel 4's 'Hidden Villages', aired in 2016, is a new programme called 'Village of the Year 2017'. Great Ayton was featured in one episode of Hidden Villages 2016 including the excavation of Aireyholme Farm by Great Ayton History Society and also featured Great Ayton's very own local farmer Mark Phalp!
Penelope Keith and her team of judges will be visiting villages across the UK to determine a winner, with a £10,000 prize up for grabs.
"We must celebrate our unique and wonderful rural communities' : Penelope Keith on her quest to find Britain's Village of the Year" - headline taken from the Telegraph newspaper, Lifestyle section.
Any British village can apply by visiting www.villageoftheyear.co.uk and complete the online application or via email to Reef TV, the production company in charge of Hidden Villages and Village of the Year 2017, at voty@reeftv.com
The closing date for applications is midnight on Sunday 14th May 2017. If the deadline to apply is extended, it will be announced on the Village of the Year website.
Ian Pearce of Great Ayton History Society was approached by the programme's production company ReefTV asking them whether they would like to make an application to Village of the Year 2017. An application has since been submitted by approval of Great Ayton Parish Council.
This is such an exciting prospect for the village and we wish Great Ayton the very best of luck throughout the application period.
Article written by Sarah Botez.