Chase Me Up Farndale Avenue, S'il Vous Plait!

Christ Church Hall, Guisborough Road, Great Ayton, TS9 6AA
19th - 22nd January 2022 | 19.30
£ 7.00+ £0.75 booking fee
Buy
Great Ayton Dramatics Society present their winter 2022 production in Christ Church Hall from Wednesday 19th to Saturday 22nd January, curtains-up at 7.30pm.
The French farce has arrived at the Avenue de Farndale! Bubbling and sparkling like a glass of champagne, these great women (and nearly fatal perhaps?) of the F.A.H.E.T.G.D.S. and their stage manager, Gordon, fizz their way with panache and momentum (and do not forget a mention of brilliance), between a unintelligible story, a plethora of doors, and a large range of characters.
Oo-la-la, the show-stopping moment of Thelma ... but to say something else would spoil the surprise — ah what a surprise! — true Showbiz with a big Z. Long live the ladies of Farndale Avenue Housing Estate Townswomen's Guild Dramatic Society!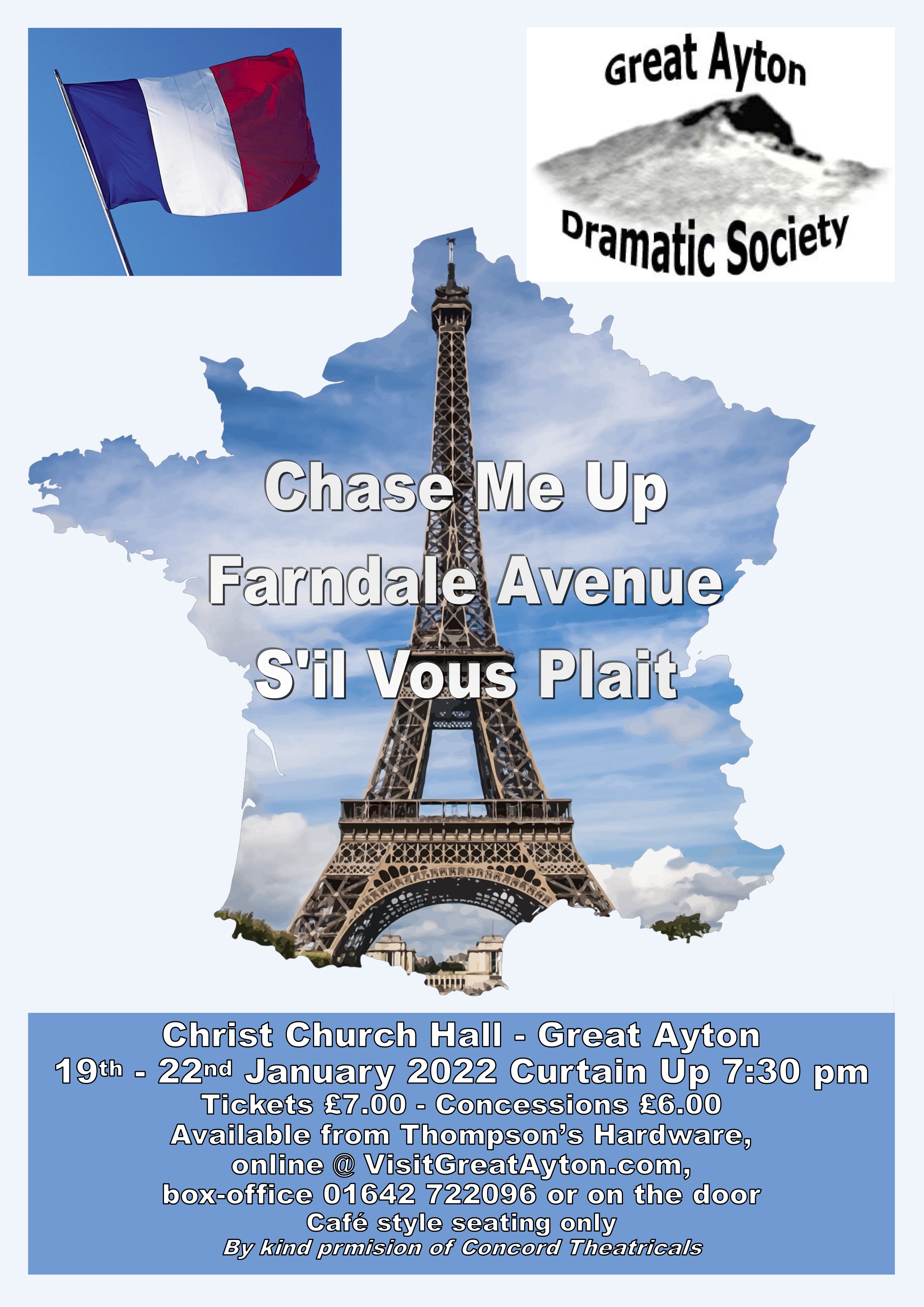 Chase Me Up Farndale Avenue Cast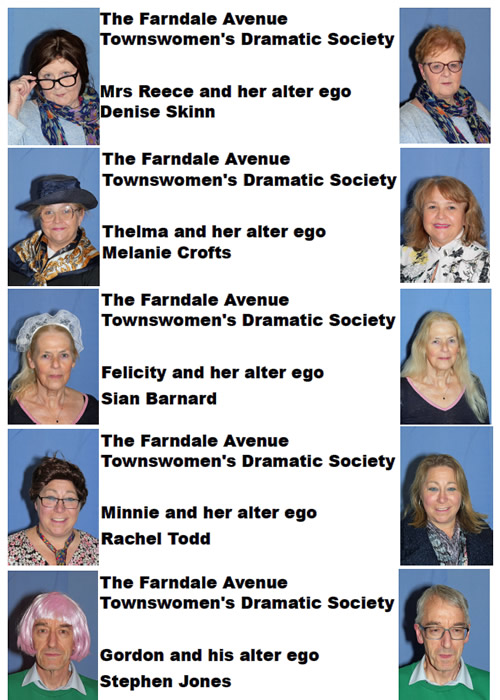 Images courtesy of Great Ayton Dramatics Society.
Christ Church Hall, Guisborough Road, Great Ayton, TS9 6AA