Tour of Britain

Great Ayton, North Yorkshire, TS9 6BJ
Wed 7th September 2022 | 14:05
The Tour of Britain 2022 takes place between Sunday 4th and Sunday 11th September and looks to be an exciting events following the great success of last year's event!
Stage 4 of the tour will travel through Great Ayton on the route from Redcar to Duncombe Park in Helmsley on Wednesday, 7th September.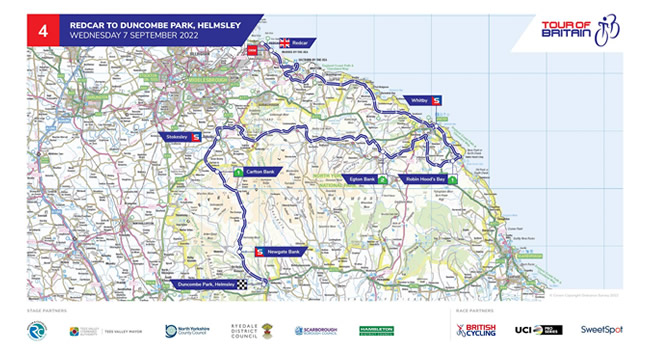 Stage 4 route map courtesy of Tour of Britain
Stage Information for the Tour of Britain


The stage will start in Redcar, travel south along the coast to Whitby and Robin Hoods Bay, then turn inland towards Great Ayton and Stokesley before heading south to the stage finish at Duncombe Park in Helmsley. The race will be broadcast live on ITV4 with highlights coverage available around the world. Full details of the race can be found here
The race is expected to travel through Great Ayton at between approximately 2.05 - 2.35pm.


You can check-out the full Stage 4 timetable below.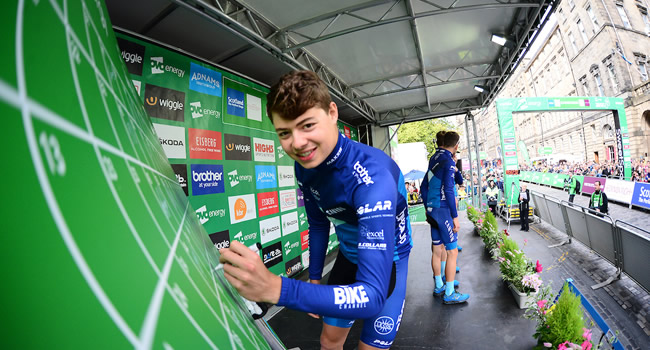 A familiar face to Great Ayton - cycling champion Harry Tanfield! (Photo credit SWPix)
All photos credited to SWPix with greatest thanks.
All information courtesy of Tour of Britain.
Great Ayton, North Yorkshire, TS9 6BJ