Great Ayton Discovery Centre

105b High St, Great Ayton, TS9 6NB
Discovery Centre Facilities
Library
Tourist Information
Printing & photocopying
Public computer
Book sales
Art & craft sales
Newspapers to read onsite
Milk carton top recycling
Stamp and ink cartridge recycling
Seed share - take and leave some seeds to encourage planting for pollinators
Why not pop in and see for yourself.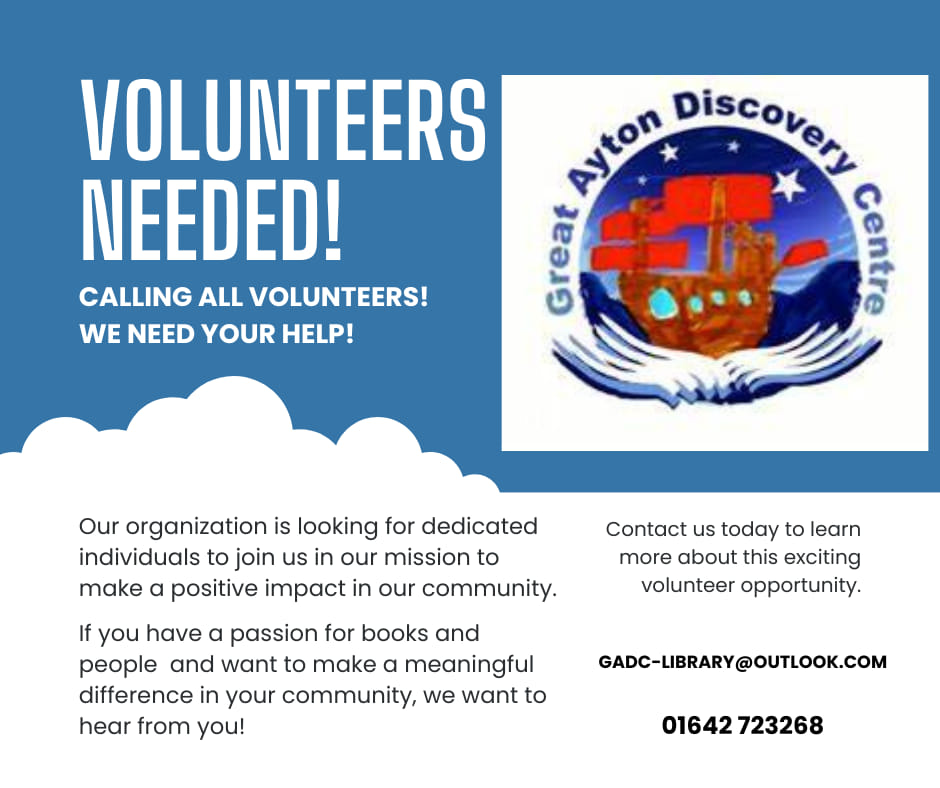 Great Ayton Discovery Centre is home to an extensive book library, DVD's, newspapers and magazines, photography, arts and crafts and a computer and internet area with free wifi should you require any of these services whilst staying or visiting the village. There is a lovely children's area within the centre with activities to keep the kids entertained.
The centre also hosts various different community groups, for example, 'Knit and Natter', a local knitting group, whom, amongst their many talents decorated the Discovery Centre during Christmas 2016 with their various knitted Christmas decorations, a splendid site to behold.
Click here for more info on The Discovery Centre
Find us on the map in Great Ayton