Visit Great Ayton 3rd Birthday Prize Draw
It all started with an idea and a love for Great Ayton.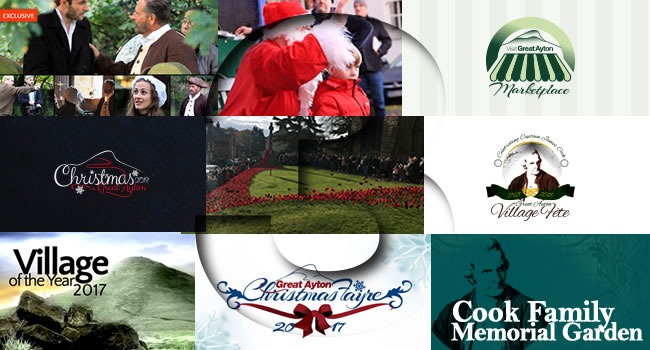 Happy 3rd Birthday to Visit Great Ayton!
To celebrate our third birthday we're launching a great prize draw to win an overnight stay for two at The King's Head Inn, Newton-under-Rosebery on a bed and breakfast basis. Prize courtesy of The King's Head Inn.
We want to thank you for your continuing support and let you know that we value this so much at Visit Great Ayton.
To be in for a chance to win the prize all you need to do is sign-up to VGA Marketplace, the online marketplace selling products and eGift vouchers from local businesses. Sign-up before 30th June 2019 to be included in the prize draw.
After signing-up why not make a purchase and support the wonderful independent businesses in Great Ayton. There are some great gift ideas for Father's Day, birthdays, anniversaries and all other special events. When you purchase an eGift voucher you can personalise it too, to make it an extra special gift!
For pre-existing Marketplace customers, all you need to do is make a purchase for the minimum of £10 on VGA Marketplace, before 30th June 2019, and you will be entered into the draw. All purchases on VGA Marketplace help support our wonderful local businesses!
The winner to be announced on Monday 15th July 2019.
Thank you and good luck!
#VisitGreatAytonThree