Published on 12 Dec 2016 | Topics: #VisitGreatAyton
The village of Great Ayton, North Yorkshire were overwhelmed with the amazing turnout to their first ever Great Ayton Christmas Fayre organised by Great Ayton Business Forum.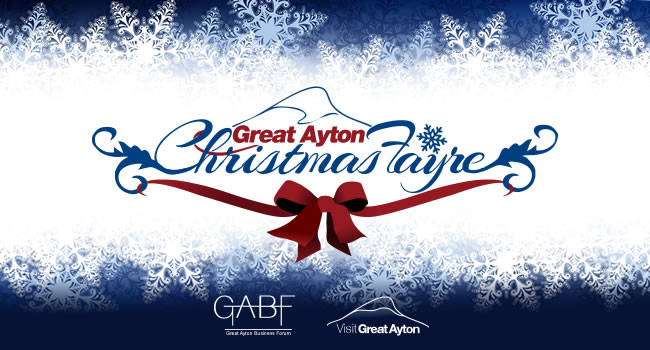 An incredible and outstanding success was achieved by Great Ayton Business Forum's very first Great Ayton Christmas Fayre held on Saturday 26th November 2016. It is the first major event organised by the forum since the success achieved by the Tour de Yorkshire 2016 which passed through Great Ayton at the beginning of May and saw great profits made by local businesses.
The Christmas Fayre saw a staggering 1000 + visitors, some local and others from much further afield. Visit Great Ayton assited in the promotion and advertising for the event which received a great response from the general public on social media and through the visitgreatayton.com website.
The fayre consisted of the Christmas tree light switch-on by a very special visitor from the North Pole, entertainment from local singing group, 'The Angrove Singers', singer-songwriter Abi Alton and sword dancing, children's rides, festive stalls and refreshments. Visitors took to social media post-event to describe how much they enjoyed their afternoon, what a great community spirit was present and what a great asset the fayre was to the village of Great Ayton.
There were three competitions organised, two by the Great Ayton Business Forum - School Santa Colouring Competition and the Angel Trail and one by Visit Great Ayton which consisted of raffle tickets in goody bags handed out on the day.
Positive and constructive feedback has been passed back to the Great Ayton Business Forum and the event will be back next Christmas, bigger, better, brighter and more sparklier!
Visit the Great Ayton Business Forum page for further information and a list of acknowledgments for all the wonderful help and assistance received organising the Christmas Fayre.