Published on 31 May 2017 | Topics: #supportlocal
Moving forward into the 21st century it's time to embrace the digital revolution with Visit Great Ayton Premium Business Membership.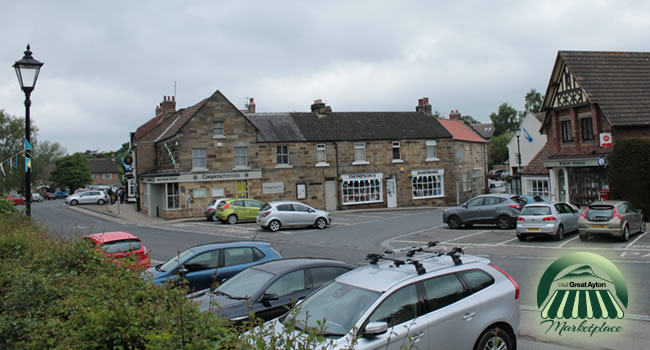 Many a visitor to Great Ayton and locals alike are familiar with Joplins Restaurant, a fantastic fine dining experience, specialising in fish and seafood. Joplins source all their products locally, including fresh fish produce from Whitby and tasty meats from Petch Butcher's of Great Ayton.
Joplins Restaurant have prided themselves on their wonderful reputation for over 25 years in the industry serving enthusiastic diners daily. Not once have they required to advertise externally and have built an amazing foodie following off their own backs.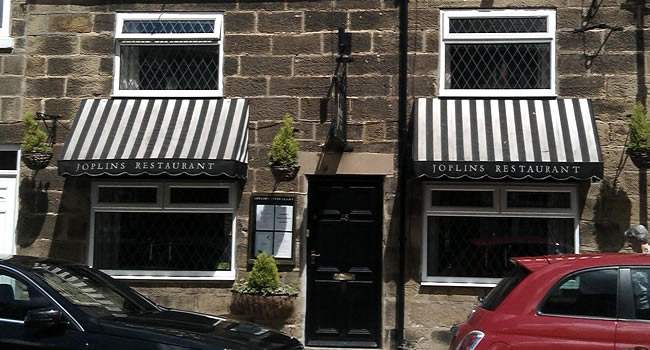 Martin and Gill work day and night to provide such a fluid service to their customers old and new, keeping their menu intriguing and tantalising, keeping old favourites fresh whilst introducing seasonal specials when they're at their very best!
Moving forward into the 21st century, where the digital age has developed at an incredible pace, Martin and Gill have decided that it's time to embrace this revolution and put their trust in Visit Great Ayton to assist them with their future planning by subscribing to our Visit Great Ayton Premium Business Membership.
"I would appreciate it if you could get across that we are very grateful for your help in helping us to promote the restaurant online which is embracing the future, bearing in mind we haven't advertised anywhere for the past twenty years." - Martin Williams
At Visit Great Ayton we are very keen on presenting local businesses to visitors and to the local community by means of promotion and advertising through our website - with aim to increase footfall to the village of Great Ayton. This should help local economy by means of raising visibility and footfall to Great Ayton and hopefully increase revenue to the local businesses and assist with business growth within the area.
Premium Business Membership provides Great Ayton businesses with a combination of support, promotion, advertising, cross-selling campaigns and trading opportunities through a dedicated business profile page which we promote regularly through social media channels and our monthly eNewsletter.
Our latest addition, providing businesses the opportunity to trade a selection of products online through their Premium Business Member profile page, is an innovative and affordable way to introduce eCommerce opportunities to those who are not in the position to commit to a fully interactive eCommerce website at this stage in their business lifespan. Joplins Restaurant are the first to take advantage of the benefits of such a business solution by trading dining vouchers online. This will be closely followed by wine hampers available from Sharman Wines.
We will have a very exciting announcement to follow shortly with further prospects from Visit Great Ayton to assist local business and the growth and development of the area.
We would like to thank all our new Premium Business Members: Watkins-Wright Hairdressing & Beauty, Joplins Restaurant, Sharman Wines, Ayton Barber Shop and Heads The Barber Shop for subscribing and we look forward to welcoming more Great Ayton businesses whether run from home/online or on the high street!
Article written by Sarah Botez