Published on 18 Oct 2017 | Topics: #captaincook
An exciting story about a young boy, James Cook, leading-up to his life on the high seas as a famous circumnavigator.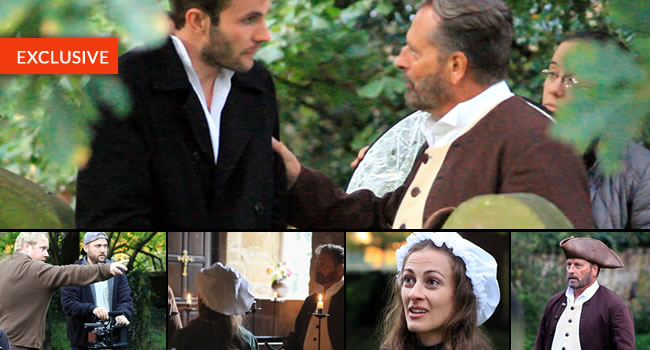 Great Ayton has certainly become the place to film over the last year starting with Penelope Keith's "Britain's Hidden Villages", then "Village of the Year 2017", filmed by production company ReefTV to be aired on Channel 4 this autumn and, now, a Hollywood filmcrew, part of RJLB Pictures LCC came to Great Ayton on location to film parts of upcoming family targetted film "Captain Cook and the Leap for Mankind: To Far and Distant Places".
Check out our video interview below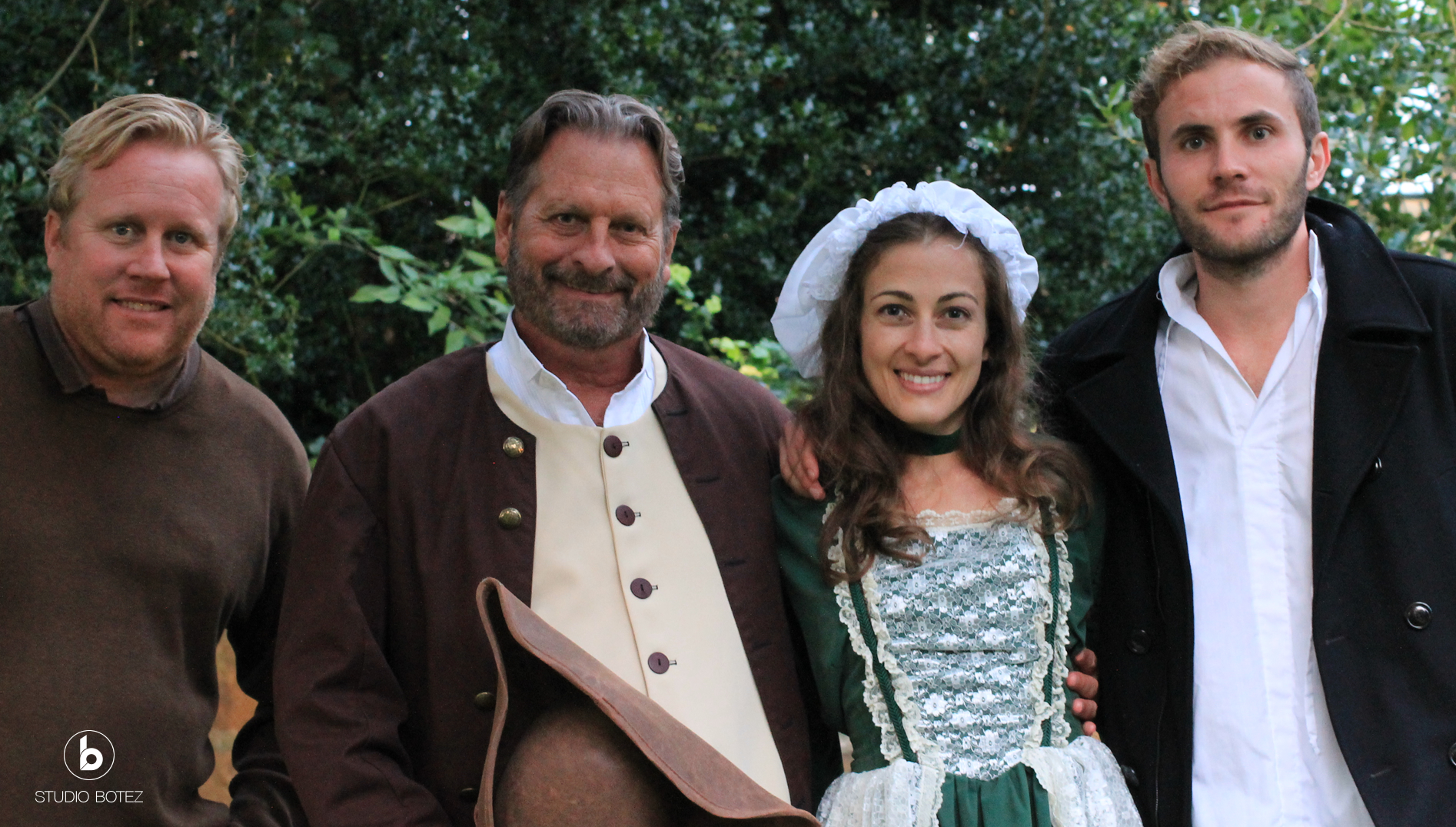 L-R: Director Ryan Brandt, Paul Thomas Arnold, Jessica Ingham and Evan Henderson
The film depicts the life of a young Captain James Cook, played by Evan Henderson known for his roles in 2016 film "Compadres" and "Manhunt: Unabomber" this year, as he worked as a farmhand at Aireyholme Farm, where his father (Paul Thomas Arnold known for numerous film and tv series titles such as 2017 film "The Last Scout" and the "Rosewood" series ) also worked, employed by Thomas Skottowe of whom the Skottowe estate in Great Ayton is named after. Cook is visited by the ghosts of his siblings (Jessica Ingham) and encouraged out of life on the farm and onto a voyage of discovery on the high seas, navigating and mapping new lands.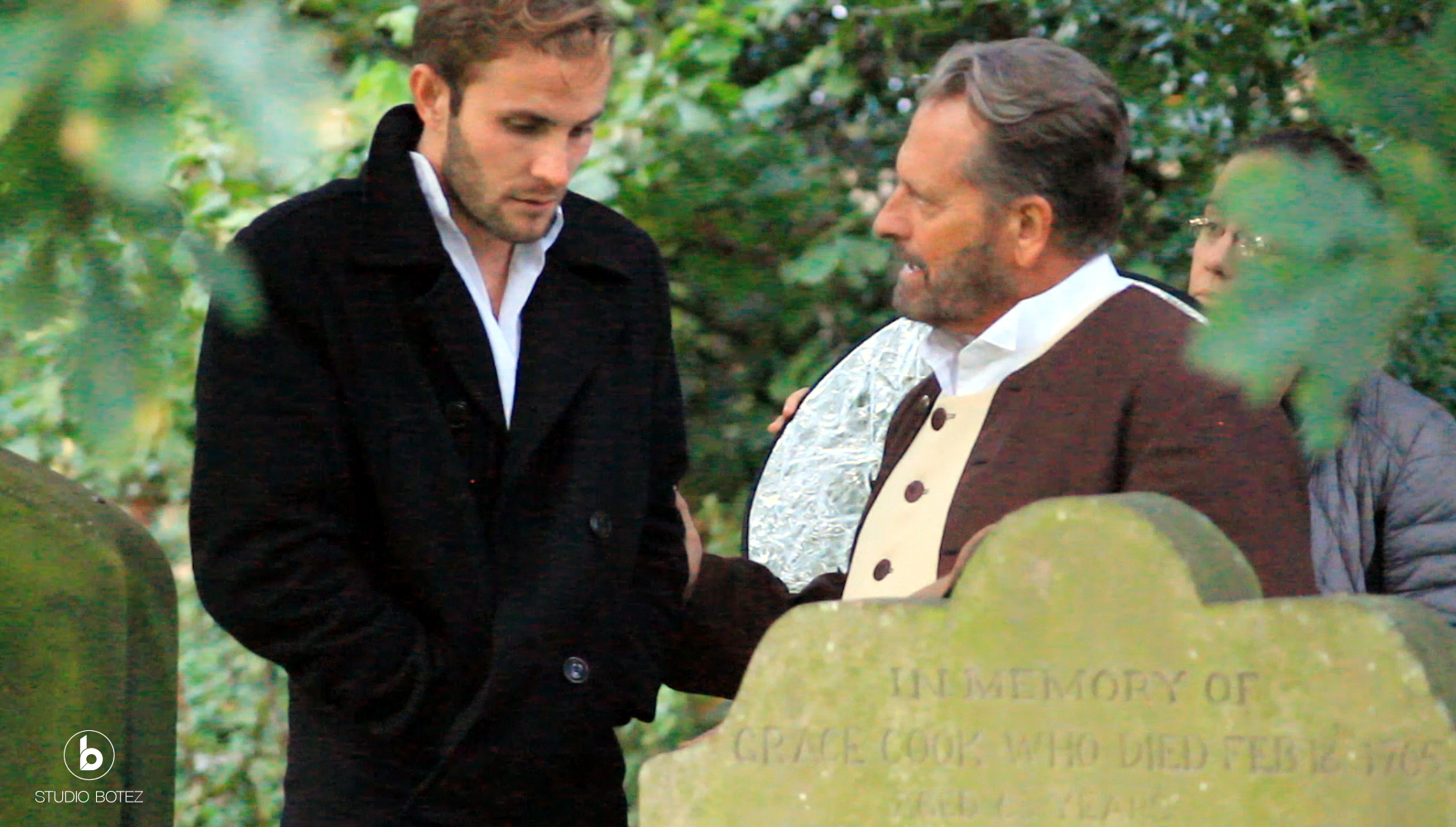 L-R: Evan Henderson as a young Captain Cook and Paul Thomas Arnold playing his father
Writer and Director of the film Ryan Brandt has had a life of interest and passion into the story of Captain Cook. He visited Tahiti with his parents and four siblings, two brothers and two sisters, on the occasion of his parents 25th wedding anniversary. He was enamoured with the stories told by a Tahitian tour guide when the family took a trip to the island of Moorea. The guide was so proud of Cook and the kind way in which he cared for the Tahitians. This tale embedded itself into Brandt's memory.
Brandt continued his journey into film school as a young adult, however, upon completing his course was unsure of his direction. He took several side jobs and even ran an Irish pub for a while. One day he went to a bookshop and picked up a book about Captain Cook which helped spark his imagination again leading him to write the film, originally structured to be aired as a series.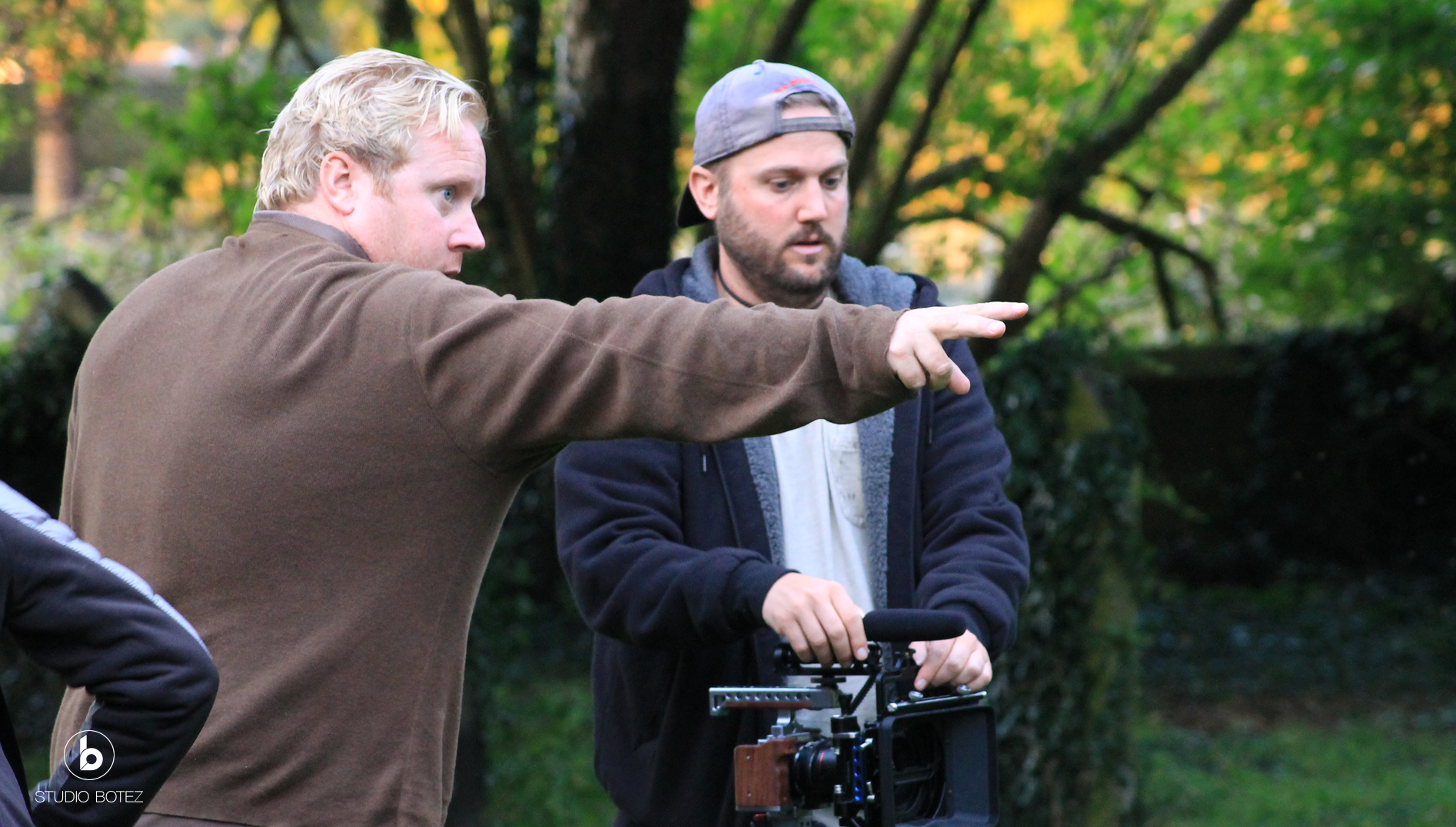 Filming on location in the grounds of All Saints' Church where Cook's parents are buried
Filming was carried out on 29th and 30th September in several village locations, Aireyholme Farm, the Captain Cook Schoolroom Museum, High Street and All Saints' Church where Visit Great Ayton were priviliged to be asked along by Brandt to meet the crew, to find out the story behind the film and to get exclusive behind-the-scenes footage. We even had the opportunity to appear as extras in one scene filmed in the Church itself, so we can safely say we may appear in a Hollywood film! Filming was also carried out along other places on the Captain Cook Trail, such as Staithes and Whitby.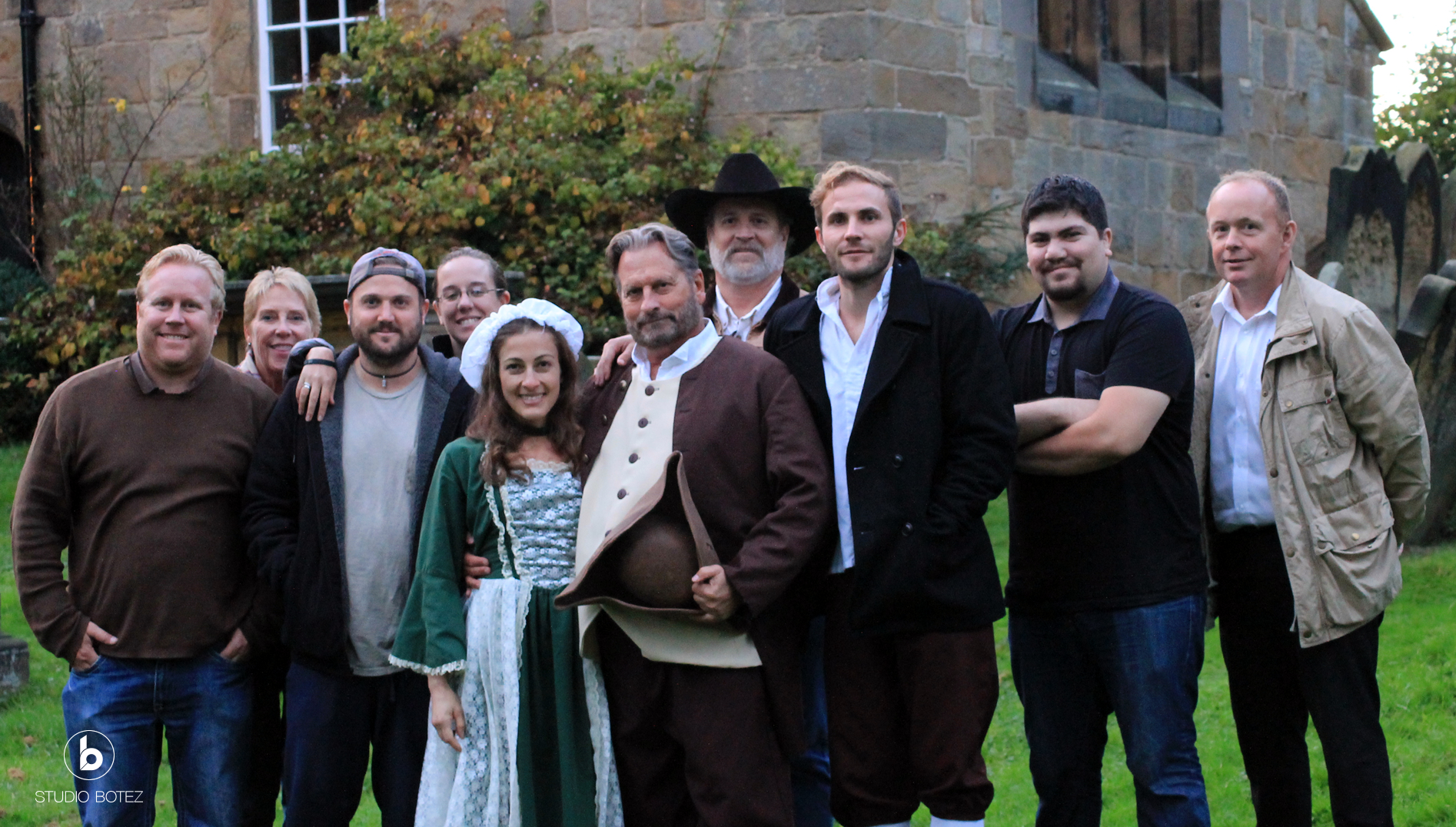 The whole cast and crew
You couldn't have met a nicer bunch of people, no pretence, respectful, very down-to-earth, open and chatty, we felt like we'd known them for years discussing family, heritage, travel, life et c. A wonderful experience!
We look forward to sharing our interview held with Brandt and hope you feel as inspired and energised by his passion for Captain James Cook as we do!
Article written by Sarah Botez