Published on 11 Jan 2018 | Topics: #business
It all started with 'The Cut Club' - Grand Opening success for local hairdresser and beauty salon in Great Ayton.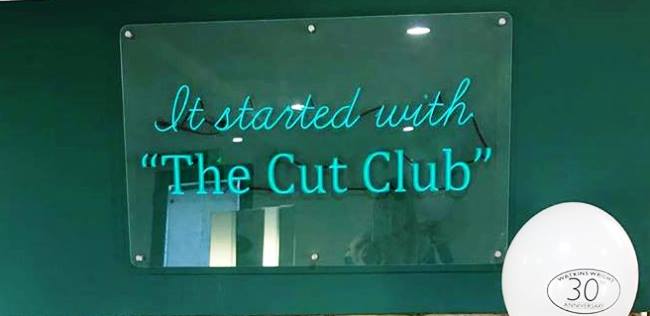 Visit Great Ayton Premium Business Member, Watkins-Wright Hairdressing and Beauty, recently celebrated great success at their Grand Opening on 6th January after moving premises from the Arcade in Great Ayton into a much more prominent location at 103 High Street in the village. Where the staff room is now located on the top floor of the old cottage building; it is mentioned that this used to be the Old Schoolroom where Captain James Cook himself studied.
Watkins-Wright celebrated another fantastic milestone recently of celebrating their 30th birthday. The business started out as "The Cut Club" back in 1988, opened by proprietor Jill. Great Ayton's salon opened in 1994, which has now expanded to five salons located in Boroughbridge, Great Ayton, Kirbymoorside, Knaresborough and Thirsk under the brand of Watkins-Wright Hairdressing and Beauty.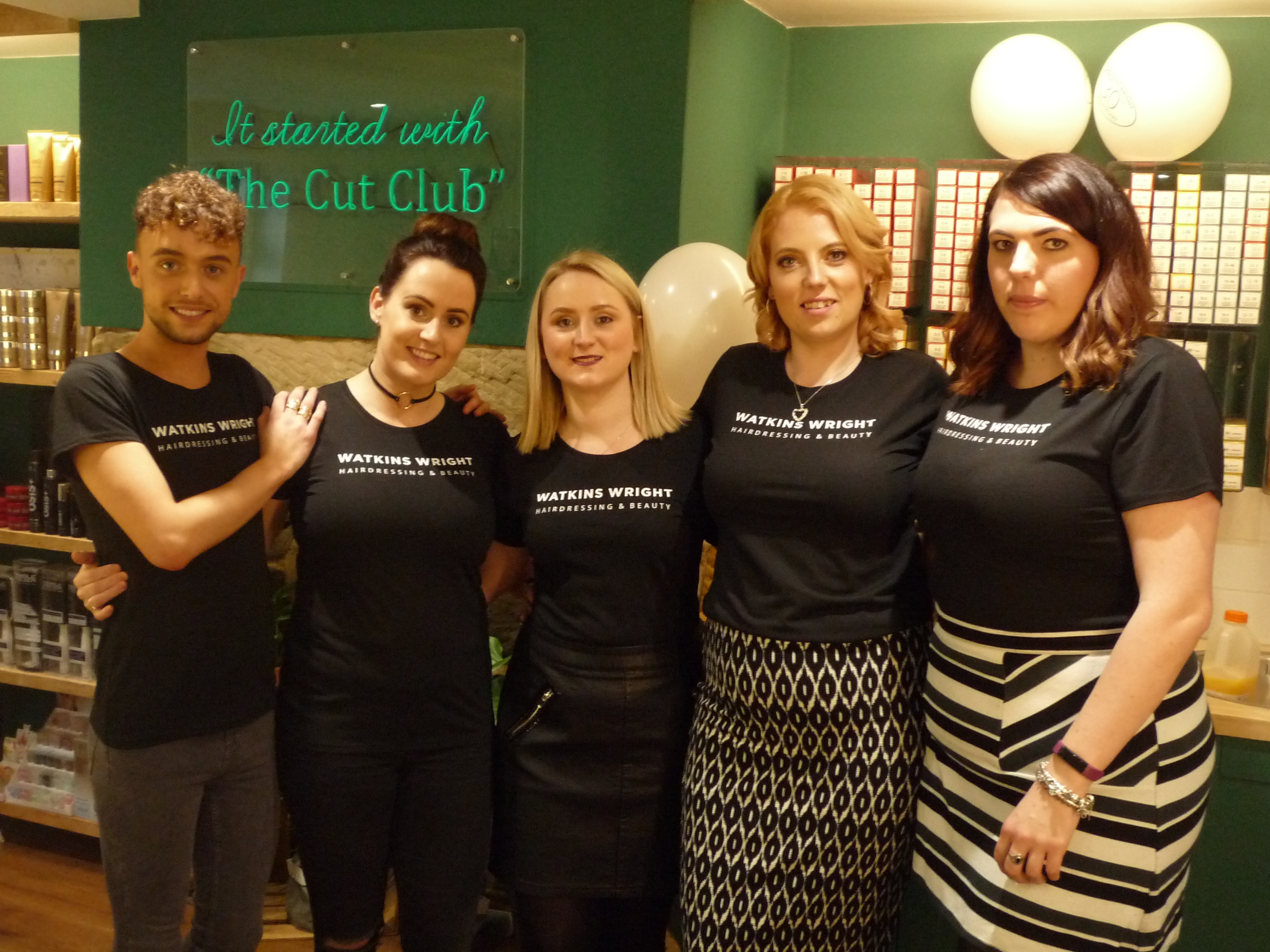 Staff from left to right: Jake, Katie, Amelia, Emma and Steph
On the day of the opening, upon entering the salon a fantastic welcome awaited from all the friendly and helpful staff which included a glass of prosecco, hot drink or juice and a lovely medley of canapés served on new wooden boards. The team, headed by Manageress Amelia Herbert, were excited to show guests around the bright and refreshing new premises which is located over three floors, including the staff room at the top of the building. The ground floor consists of the hair salon with its bold new appearance with colours of creamy whites and oceanic deep greens and blues, a great reference to Captain Cook. There are several seats for clients and a fantastic new coffee machine. Moving to the first floor you will find the brand new beauty service which is led by Steph. The beauty area has expanded massively from just a nail and brow bar in the old premises to a full-on beauty salon consisting of nail care, spray tans, waxing, make-up, eye treatments and waxing including eyelash extensions and LVL lashes, facials and beauty packages. The salon also provides for men in both the hair and beauty sections.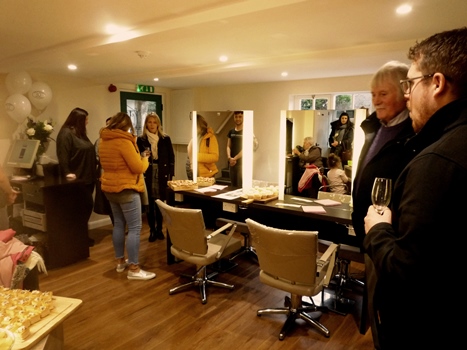 Visit Great Ayton wish to express Watkins-Wright Great Ayton all the greatest success in their new salon and for their future.
Watkins-Wright Great Ayton subscribe to Premium Business Membership which benefits from an exclusive business profile page where businesses can display special offers, products, competitions et c. The profile page also gives the opportunity to trade, whether it be gift vouchers, event tickets, hampers, gift boxes et c, the possibilities are endless. Watkins-Wright will be selling gift vouchers through their Visit Great Ayton profile page shortly and through our soon-to-launch VGA Marketplace. Premium Members also benefit from social media promotion (Facebook and Twitter), promotion on Apple News and through our monthly e-Newsletter which is sent ot 350 people approximately and growing.
Do you own a business in Great Ayton, at home or on the high street? Interested in Premium Membership? Then please give us a shout!