Published on 25 Jul 2018 | Topics: #VisitGreatAyton
Running from 14th July to 8th September.
Summer Reading Challenge 2018 is organised by The Reading Agency charity, is aimed at children aged four to 11 and is running in all North Yorkshire libraries.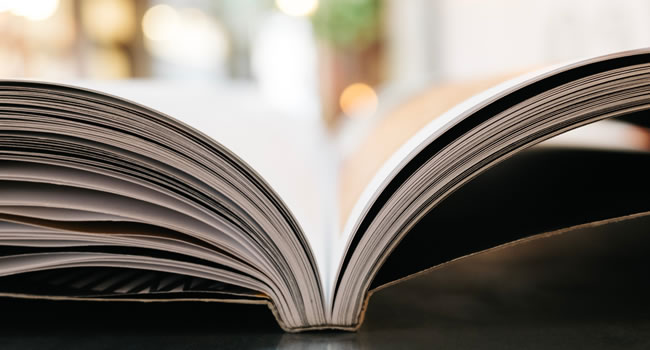 This year's theme is 'mischief makers', inspired by much-loved children's comic, The Beano, which celebrates its 80th anniversary this year.
The challenge is to read six library books over the summer. As they read their chosen books, children will receive stickers - some with mysterious smells... By adding stickers to their map, readers will help Dennis, Gnasher and friends solve clues and discover the treasure, having adventures along the way. During their reading journey they'll receive other free incentives, including a door hanger, colour-in comic glasses and a striped wrist band. Children who complete the challenge will be awarded a medal and a certificate to celebrate their achievement.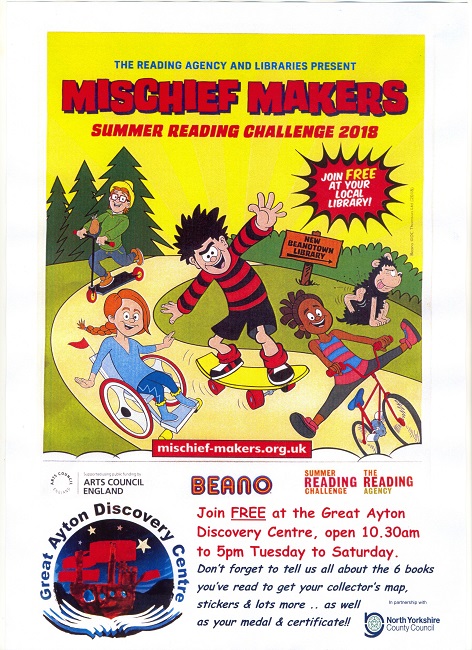 Poster Courtesy of Great Ayton Discovery Centre & North Yorkshire County Council
To take part in the challenge, children just need to sign up at Great Ayton Discovery Centre as members and they will be given a colourful collector's map of Beanotown to keep a record of their summer reading challenge journey.
This year there's also a mini Gnasher challenge for pre-schoolers with stickers and certificates for little ones to collect.
Please contact the Great Ayton Discovery Centre on 01642 723268 for further information or just drop-in.
If you can't make it to Great Ayton, there are many other events for children being held in Bedale, Easingwold, Northallerton, Stokesley and Thirsk libraries.
Information provided by North Yorkshire County Council.