Published on 30 Oct 2018 | Topics: #VisitGreatAyton
Great Ayton Remembers those who fought and lost their lives in the world wars.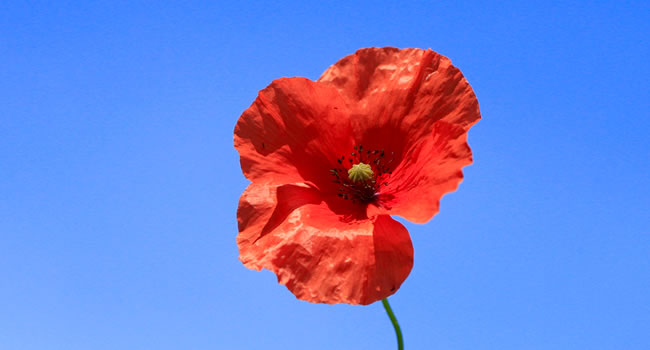 A beautiful poppy memorial has been displayed outside Christ Church in Great Ayton marking the centenary since the end of World War One.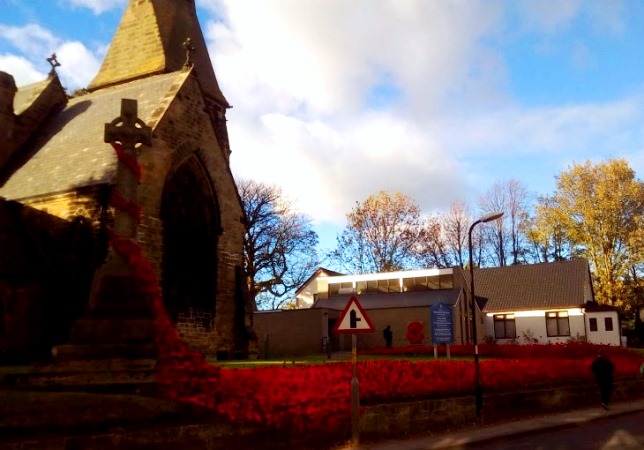 The field of knitted poppies flows from the top of the War Memorial located in front of Church onto the grass and bank below symbolising all the lives lost in World War One. There are two handcrafted wooden silhouettes of soldiers situated against the Church Hall and forty-eight ceramic poppies made by The Roseberry Ceramics group compliment the woollen ones which are dedicated to the soldiers who came from Great Ayton.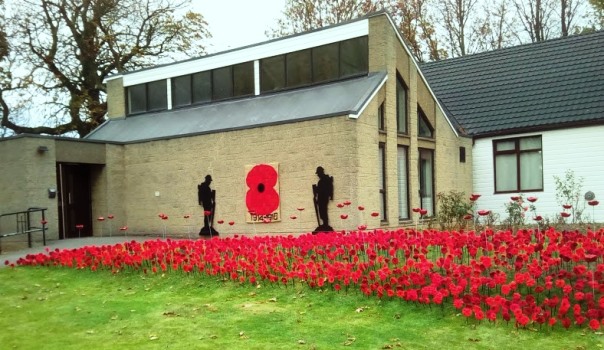 Karen Peverell, wife of Great Ayton's Parish Vicar the Reverend Paul Peverell, headed the team of local groups and individuals who knitted and crocheted the poppies in preparation for the display. A massive thanks and round of applause must go out to all involved in creating such a moving and eye-catching piece of art commemorating all those who fought and lost their lives in the war.
Other memorials will compliment the display around the village, including: the white bridge on the Low Green, Camp Corner at Langbaurgh, Great Ayton Methodist Church and outside Great Ayton Discovery Centre, plus many more locations.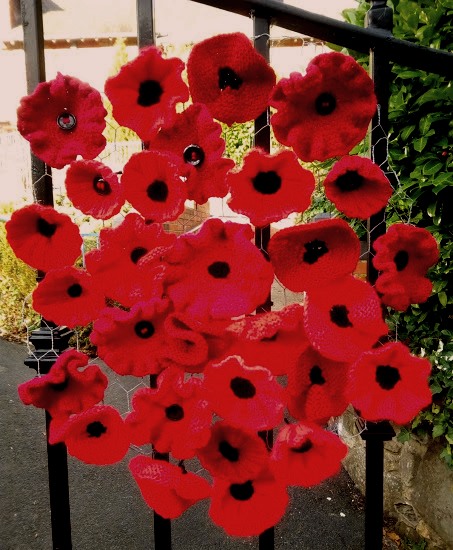 Poppy wreath on the gates of Great Ayton Methodist Church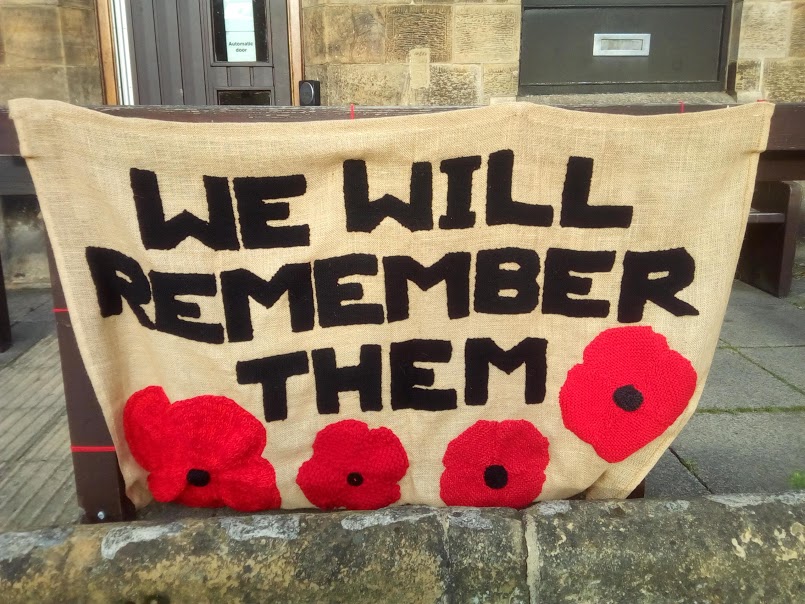 Part of display outside Great Ayton Discovery Centre
Events will be held to respect and remember the lives of the soldiers who died on Sunday, 11th November. An Act of Remembrance will be held at the War Memorial and in Christ Church at 10.40am and an an act of Remembrance, Thanksgiving and Celebration , "Battles Over", will be held on the High Green at 7pm which will include:
The placing of lights around the Willow Soldier on High Green in Great Ayton.
Lighting of the Beacon by the Deputy Lieutenant, (a beacon will also be lit on Captain Cook's Monument).
Communal Singing.
Article written by Sarah Botez.