Published on 31 Oct 2018 | Topics: #christmasingreatayton
Christmas in Great Ayton 2018 is full of fantastic Christmas events suitable for all ages and tastes and you can even buy and sell festive goods online with our new and upcoming Great Ayton Christmas Market.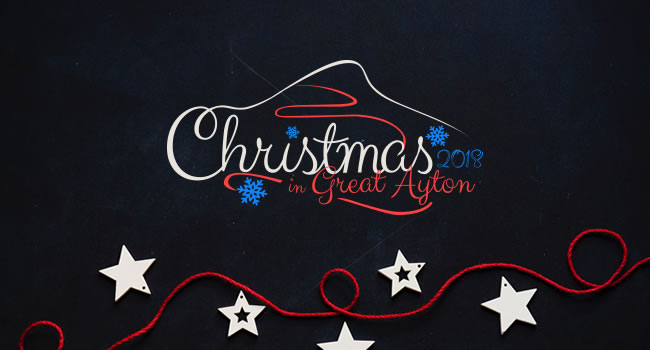 Christmas 2018 is only just around the corner and we're looking forward to keeping you informed of all things sparkly and festive in Great Ayton this year!
Sadly, Great Ayton Business Forum decided not to hold the Great Ayton Christmas Fayre this year due to dwindling lack of support. This was such disappointing news to hear as the event has proved a great success over the last two years since its launch. It does go to show that without such support great events such as the fayre do struggle to carry on.
Following our mission to support local community and businesses, we will soon be launching a dedicated festive season site ChristmasInGreatAyton.com which will provide you information on carol services to concerts and theatre shows to Santa's Visit. The website will also feature a Christmas Shopping section where local businesses (home-based, run online or high street based) have the opportunity to sell their festive products, gift vouchers or event tickets, or all three - all online through their very own shop!
If you are a local business and are interested to sell online, this is the perfect opportunity to get your products or services out there, during the busiest time of the year. The sign-up process is simple and the service affordable so you can get ready to sell in just a few hours! Sellers can choose from buy and collect or buy and deliver to really keep the emphasis on maintaining that invaluable customer interraction. We also feature postal options to add flexibility and the opportunity to send goods to customers further afield.
Great Ayton Christmas Marketplace (ChristmasInGreatAyton.com) aims to be a great way to buy local, helping to keep the Great British High Street thriving and by supporting local independent businesses, while helping to increase visitor footfall and awareness of our wonderful village, its history and businesses to the rest of the UK and the world.