Published on 02 Oct 2019 | Topics: #GreatAytonNews
We reported back in August about an upcoming new family targetted series 'Captain Cook and the Leap for Mankind' and have an exciting news update.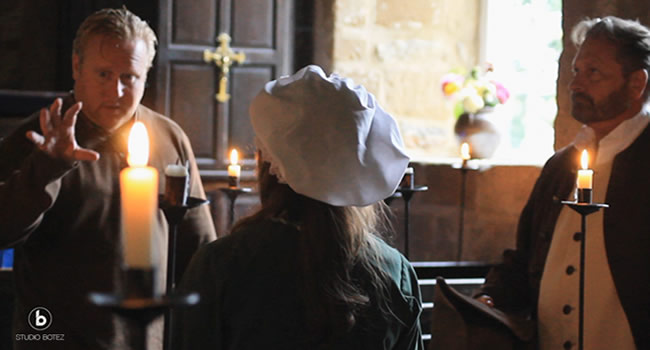 As November 7th will see the celebration of Captain James Cook's 291st birthday, October is a busy month celebrating the life of Captain Cook, British explorer, navigator, cartographer, and captain in the Royal Navy. Cook and his family moved to Great Ayton from Marton in 1736 where he attended school.
On 27th October 1768, upon his first voyage and expedition to the South Pacific Ocean aboard the ship Endeavour; Cook wrote of "Fresh gales and close cloudy weather".
Captain Cook and the Leap for Mankind director Ryan Brandt, of American film company RJLB Pictures, has be liaising with us here at Visit Great Ayton from the point where he and cast travelled to the UK back in 2017 to film scenes for the series here in Great Ayton, Staithes and Whitby to offering us the opportunity to exclusively screen (in the UK) the first few episodes of the series in Great Ayton.
The first two episodes depict the story of when the young Captain Cook leaves Great Ayton and ventures to Staithes and Whitby. A preview trailer will be available shortly and we look forward to sharing this with you.
Promotional Poster courtesy of RJLB Pictures
Brandt previously filmed a production called 'Captain Cook: The Legend Begins' which he classes as a prologue to the upcoming new series.
The screening is due to take place in Great Ayton in the spring and we will let you know as soon as we have all the details!
If you haven't seen it before, you can view our video taken on location in All Saints' Church here