Published on 06 Mar 2017 | Topics: #charityiniative
Read the success story of a wonderful local fund raising initiative by Great Ayton Conservative Club which lead to the purchase of two new life-saving defibrillators.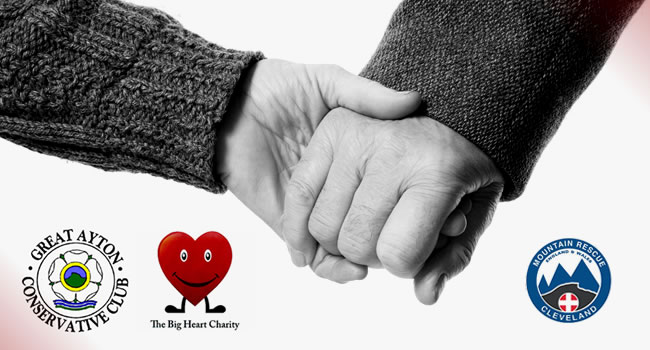 The Big Heart Charity Fund was set up to help people with serious heart conditions, principally by raising money to pay for medical equipment and research for heart-related conditions in the North of England.
Great Ayton Conservative Club Members set out in September 2016 to raise money for The Big Heart Charity with the aim to install an externally mounted defibrillator on the club building for the benefit of the village and the wider community. A target of £2,000 was set for this potentially lifesaving piece of equipment.
Through a series of funding raising events, namely; A Quiz night, A Virtual Land's End to John O'Groats Bike Ride (miles logged on an exercise bike in the club and by members' cycling on the road), A Sponsored Silence by one of the "chatty" Club Bar Staff, A Race Night and generous donations from Members, family and friends, the Target was reached in December 2016.
The externally mounted defibrillator was installed at the beginning of January 2017 and is live on the North Yorkshire Ambulance Service System for use through the Emergency Call Operator.
On 29th January 2017, The Big Heart Charity Fund was presented with a donation of £2,996.00. As a result of this great fund raising achievement a further defibrillator has been donated to The Cleveland Mountain Rescue Service.
The fund raising effort has received great support from Club Members, family, friends, local businesses and the wider community. Many thanks to all who have inputted into events and generously donated to this fund raising initiative.
Article written by Ernie Taylor or Great Ayton Conservative Club.