Published on 11 Aug 2020 | Topics: #GreatAytonNews
The 10th to 16th August marks national #ShopLocal week, a government initiative to boost independent businesses and the local economy.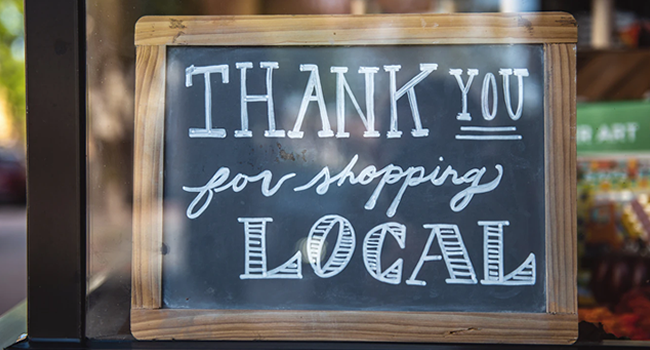 At Visit Great Ayton we are an advocate of supporting local, independent businesses, whether on the high street, operating online or from home.
This week the government is running a #ShopLocal week as part of its #EnjoySummerSafely campaign.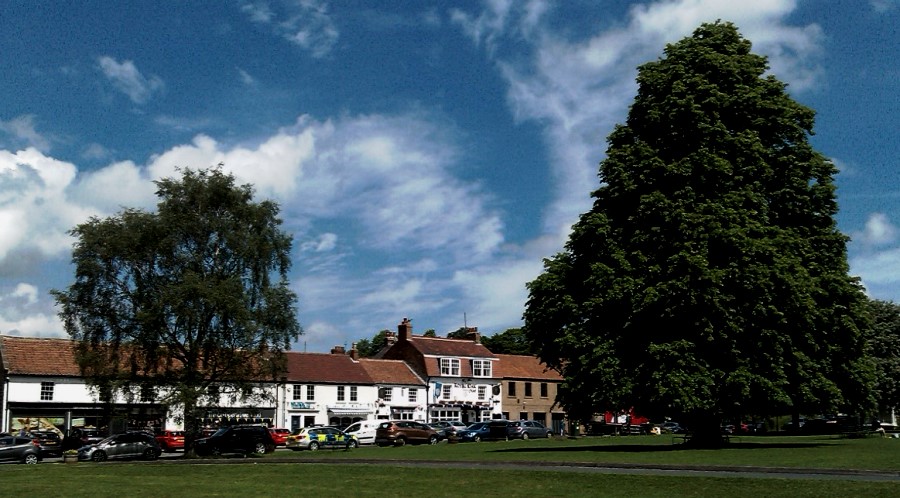 We all understand the importance of buying from our local businesses whilst shopping safely during the current Covid-19 pandemic. Our local businesses are crucial to driving the local economy and we need to support them as much as we can. This can help save businesses and jobs, you can source great deals and local produce, and preserve the heart of the community all at the same time.
With so much competition out there from large, national and international retailers, and online giants, changing our shopping habits will be beneficial to the local community and across the country. It is sad to see local businesses struggling and eventually needing to close as they can't thrive and running their business becomes financially unviable. The statement "use it or lose it" is very prominent and something we must bear in mind.
Please support your local businesses, not just this week, on a regular basis. Pop down to Petch's, Thompson's Hardware, Stokesley Butcher's, our local cafés, pubs and restaurants, book into a local barber or hairdresser. They are there for us, they have worked really hard to provide the services they do and to reopen their businesses as safely as possible to protect you in the current pandemic.
Some come on... let's support the Great British High Street and hidden businesses!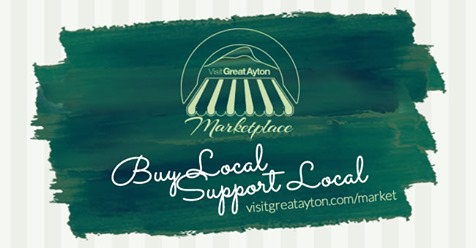 Don't forget that we're offering local businesses and creative entrepreneurs the opportunity to trade online for free after saying goodbye to our monthly service fee on VGA Marketplace. Our special way to help during the current crisis. Sell your goods and eGift vouchers online and choose to hand deliver, post or collection from your business.
How you can get involved as a customer (the following information is courtesy of York and North Yorkshire LEP and gov.uk):
Tell us about your visit/s on social media via Visit Great Ayton using @VisitGreatAyton for Facebook and @visitgreatayton on Twitter and Instagram, using the hashtag #ShopLocal and tagging @industrialstrategygovuk for Facebook, @BEISgovuk for Twitter and @beisgovuk for Instagram
Tag your local favourite shops and tell them about the campaign.
Check the guidelines and follow #EnjoySummerSafely to help you find other ways to enjoy summer safely: gov.uk/enjoy-summer-safely
Example posts for customers
I've been visiting @x since I was little, and it's brilliant to see them open again, welcoming back customers. I'm visiting as part of #ShopLocal week – and look what I bought!
Shops like x are at the heart of this community. They've done so much to make their shops safe for customers, I'm so glad to be able to #ShopLocal once again.
Amazing new x at my favourite shop @x. And a good workout to cycle over there too!. #ShopLocal
I #ShopLocal because it's good to support the local community – and because @x does the best x in the country.
For information as how businesses and campaign partners can get involved read here