Village Fête Competition
It's your chance to showcase your photographic talents by capturing the spirit of the Great Ayton Village Fête 2018 !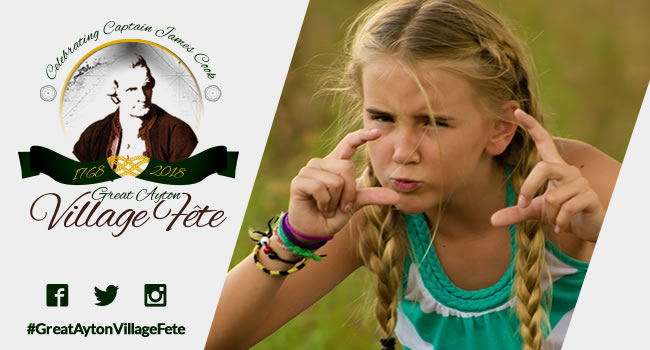 All you need is your camera phone and an eye for a great photo !
We are looking for all budding photographers to take photos at the Great Ayton Village Fête on Saturday 9th June capturing the essence, fun and spirit of the event.
Once you've snapped the perfect shot post your best photo to your own social media page adding #GreatAytonVillageFete.
You have the choice of
Post on Facebook
Share on Instagram
Share on Twitter
After the event we will choose a winner who will be awarded a fantastic hamper of goodies provided kindly by our Visit Great Ayton Premium and VGA Marketplace members.
The hamper prizes are:
We're really looking forward to seeing some great shots from the fête this Saturday! Remember - be creative and have fun!
Winner to be announced next week on the website and our social media channels. Competition Rules apply.
Happy snapping!