Published on 17 May 2017 | Topics: #theatre
Review from the latest comedy production from Great Ayton Drama Society - laugh a minute - well worth seeing....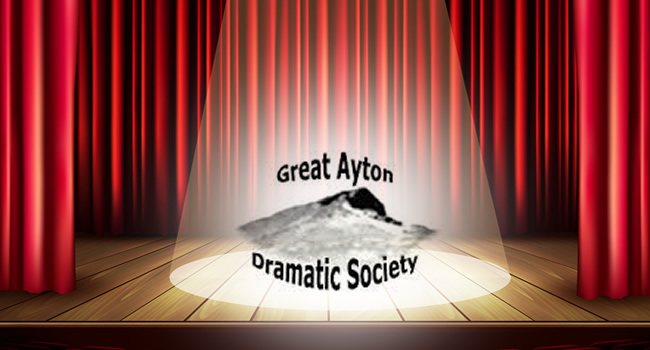 Great Ayton Drama Society stunned their audience on the first night of their latest production of 'Agatha Crusty and the Village Hall Murders' -written by Derek Webb.
It was a laugh a minute comedy, who-dunnit scenario, full of wonderful play-on-words and a few double entrendres to boot!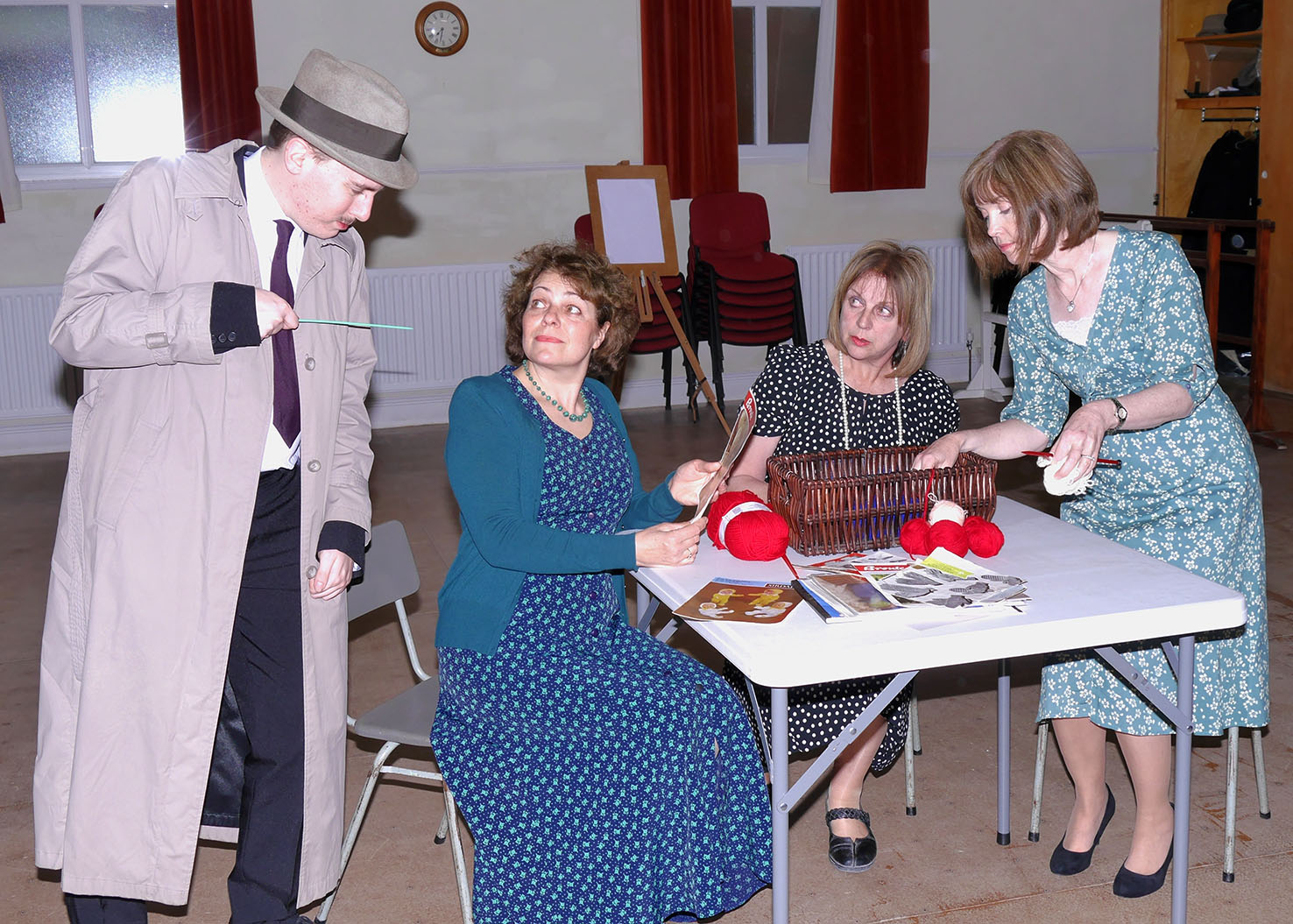 Eleanor Batch and Pauline Turner did a fabulous job as co-directors, even changing the era the play was written in to the 1930's.
Lynne Stones played Agatha convincingly keeping her character calm and collected whilst dishing out a few sarcastic quips from here and there! Michele Hopley, playing Eleanor the Hall Secretary, added such charisma and passion to her role and indeed to the whole play, we were all convinced that she could be the murderer (or was she?). Such fantastic characters. DI Twigg muddled his way through the 'de nouement' or 'summing-up' of characters as we more commonly understand it! However, we twisted and questioned our way through the plot whilst trying to determine who the murderer was. We could hear several audience members gasp and announce at who they thought was the culprit along the way!
The set was basic, however wonderfully decorated and depicted a 30's village hall set with apt furnishings and the colours were perfect. Only comment would be attention to detail with the sellotape, apparent, holding up the posters.
Can't commend the cast enough for their reactions and interactions with each other throughout the play as it all felt so very natural... well done!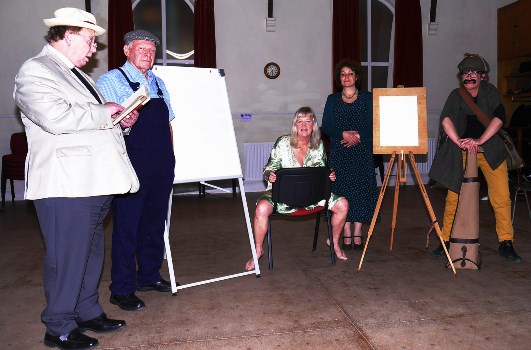 Fantastic to see an increasing cast size and to welcome new and old cast members to the society - very well done to the whole cast, looking forward to the next production!
Great Ayton Drama Society will continue their hilarious journey on Thursday 18th, Friday 19th and Saturday 20th May from 7.30pm in Christ Church Parochial Hall. A selection of theatre style seating and tables are available. Bring your own drinks.
Tickets are £7.00 with concessions available at £6.00 per person from Thompson's Hardware
Full event details
The synopsis:
Agatha Crusty (pronounced Croosty) played by Lynne Stones, is a crime novelist. She's also pretty adept at solving crimes. And when her sister-in-law Alice (Oonagh Murphy) invites her to spend a few days with her in the village of Chortelby, it's not long before she gets caught up in a series of murders which seem directed at members of the All Saints Village Hall committee.
From Toby (Joe Page-Gibson), the Vicar, and Eleanor (Michele Hopley), Chair of the committee, to Harry Knott (David Bliss) the caretaker and identical twins Olivia and Oliver Truscott-Pratt (played by Rachel Roberts), there are plenty of suspects. And with an investigating officer as incompetent as D.I. Twigg (David Jones), there are plenty of laughs as the murders begin to pile up.
But, while packed full of wit and very funny scenes, this is also a genuine murder mystery with an ingenious plot which will tax the little grey cells of the audience at the same time!
'Agatha Crusty And The Village Hall Murders' has already had more than seventy productions, and hundreds of performances, in the UK, Australia and the US. Without exception, audiences have loved it and the cast and crew too.
(Article written by Sarah Botez)