Published on 25 Feb 2019 | Topics: #GreatAytonEvents,#GreatAytonNews
Great Ayton Dramatic Society successfully cast their spring comedy production of 'Entertaining Angels'.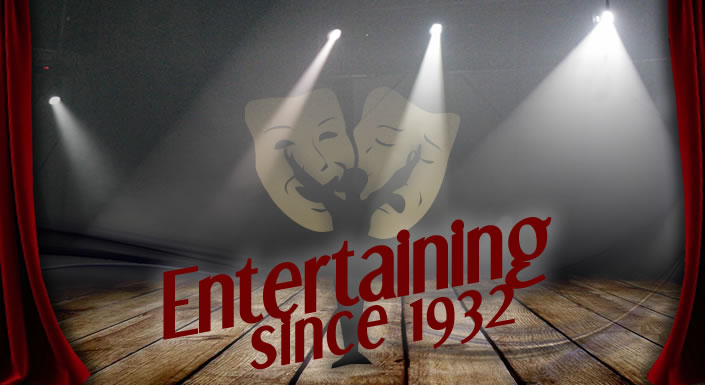 'Entertaining Angels', which has had over 100 productions worldwide, is a play written by Richard Everett, the author of seven published stage plays aswell an actor, playwright and screenwriter with two feature films and three plays for BBC Radio 4 under his belt.
The play was premiered in 2006 at The Chichester Festival with actress, Penelope Keith, playing the lead role of Grace. Penelope presented the 2017 television contest 'Village of the Year', where Great Ayton were shortlisted for the programme and narrowly missed out on reaching the finals. She also visited the village for the programme 'Britain's Hidden Villages' which aired in 2016 which attracted the producers from ReefTV to approach Great Ayton History Society's Ian Pearce to apply for the 'Village of the Year'.
Play Synopsis or What's Going On?
"As a clergy wife, grace spent her lifetime on her best behaviour. Now, following the death of her husband Bardolph, she is enjoying the new-found freedom to do and say exactly as she pleases, usually to the new, female vicar, Sarah. The return of Grace's eccentric missionary sister Ruth prompts some disturbing revelations, which force her to confront Bardolph's ghost and the trust of their marriage. At the same time Sarah reveals some un-clergy like credentials of her own to Grace's therapist daughter Jo. 'Entertaining Angels' asks whether God can be trusted to do anything right at all, "Or is the whole thing a divine exercise in trial and error?".
Great Ayton Dramatics Society are pleased that Alan Stemp is taking up the challenge of directing this year's spring production. The play will be on stage at Christ Church Hall Great Ayton from Wednesday 15th to Saturday 18th May 2019. Tickets will be available to buy online from VGA Marketplace shortly.
Article written by Sarah Botez.